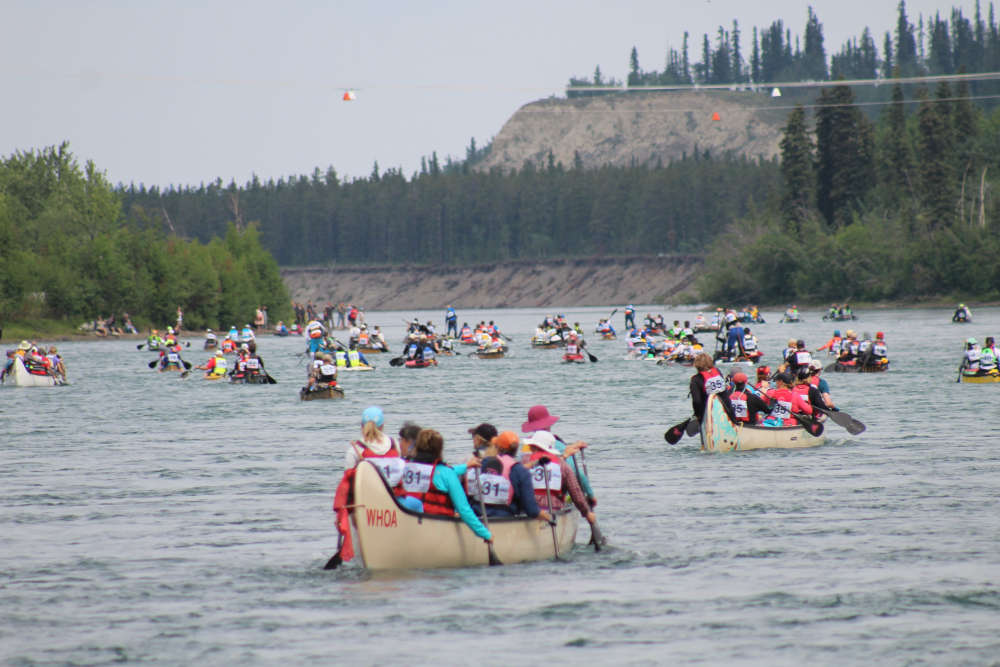 The Yukon River Quest as seen in 2019, the last real race run before the pandemic. Photo by John Kennedy / CKRW
The Yukon River Quest is pleading with paddlers signed up for the river race to consider their skill and experience when it comes to this year's race, as high water levels have prompted a certain level of concern for the safety of participants.
The Yukon River Quest is a reminding Yukon Paddlers about the stark conditions that may be faced during this year's race.
Race Marshall Stephen Mooney and President Deb Bartlette have released a statement to racers, noting that flow levels are incredibly high and conditions on the water will be rough.
The statement says If you do not have strong paddling skills, wilderness experience and the ability to be completely self-sufficient for at least 24 hours, you should seriously reconsider particiapting in this year's River Quest.
While the race provides checkpoints with power boats and tracks of each team, the River Quest says this does not guarantee that your team can be quickly reached in an emergency.
Race officials are stressing that this is a wilderness event and your own survival skills and paddling experience are key to ensuring a safe race, particularly this year.