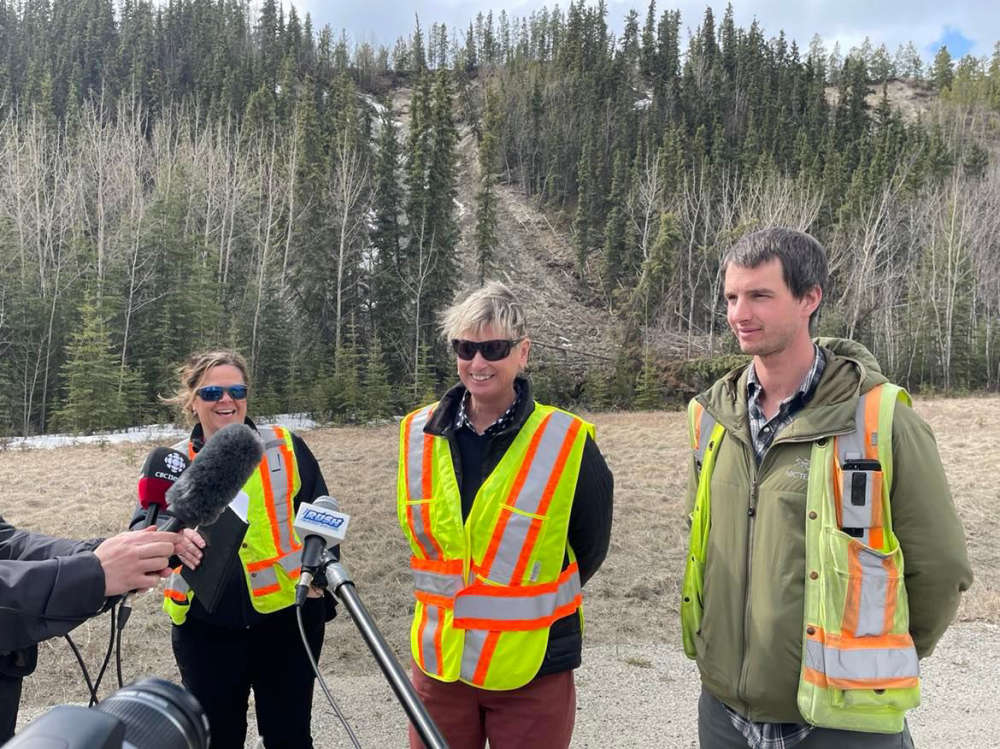 Photo: Curtis Geroux/CKRW
The City of Whitehorse says it'll still be a few more weeks until clean up starts on the escarpment slide.
WHITEHORSE - The City of Whitehorse has updated residents about the escarpment slide saying it continues to be an active site and a high risk for people.
The high traffic around 8am and 5pm in downtown Whitehorse won't see an end for a few more weeks. Acquiring equipment and materials to clear the debris has proven to take time.
Michael Abbott, Acting Manager of Engineering Services explains that there is a plan to help the clean-up process.
"What we're planning to do is install a sheet pile wall. Along the total length of the slide, is about 100 metres long. That'll give us some risk reduction measures to allow us to get in there and remove the debris."
Mayor Laura Cabbot says she understands the frustration for commuters and they might want to consider carpooling, transit or other ways to get around the city.
"I would continue to emphasize if people can carpool, if they can bike, on a day like this it might entice people to get on their bikes. It's really unfortunate, I'm a commuter myself, I know people have places to be."
Robert Service Way and Millenium trail will continue to be closed however, Rotary Centennial Bridge will re-open for transportation access in and out of Riverdale.