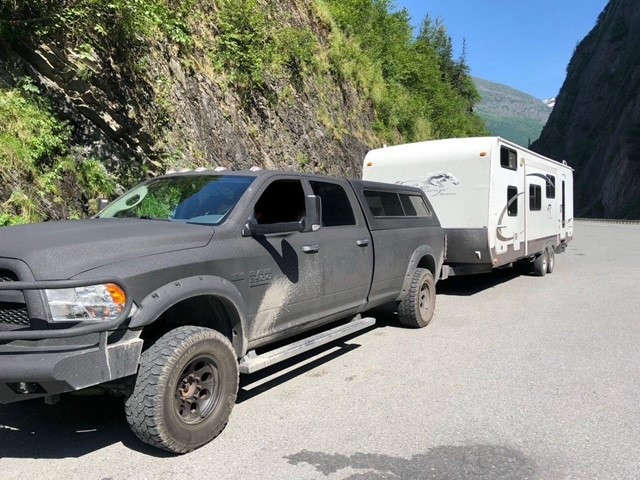 Photo: Whitehorse RCMP's picture of stolen truck.
A truck was the victim of an early morning snag by thieves in Whitehorse
WHITEHORSE - The public is being asked to keep an eye out for a stolen truck that was reported in the early morning hours.
Whitehorse RCMP received a report of the truck being stolen in the early morning hours and police are asking for the public's assistance.
The truck is specified as a 2013 Dodge Ram 2500 HD, with a large push bar on the front, Alaska plates at the time it was taken, custom matte black paint and a broken window.
The truck was taken from Whitehorse's downtown core and may still be in the community according to police.
Anyone who see's the truck or has any information on its whereabouts, they are advised to contact Whitehorse RCMP and not attempt to stop the vehicle.