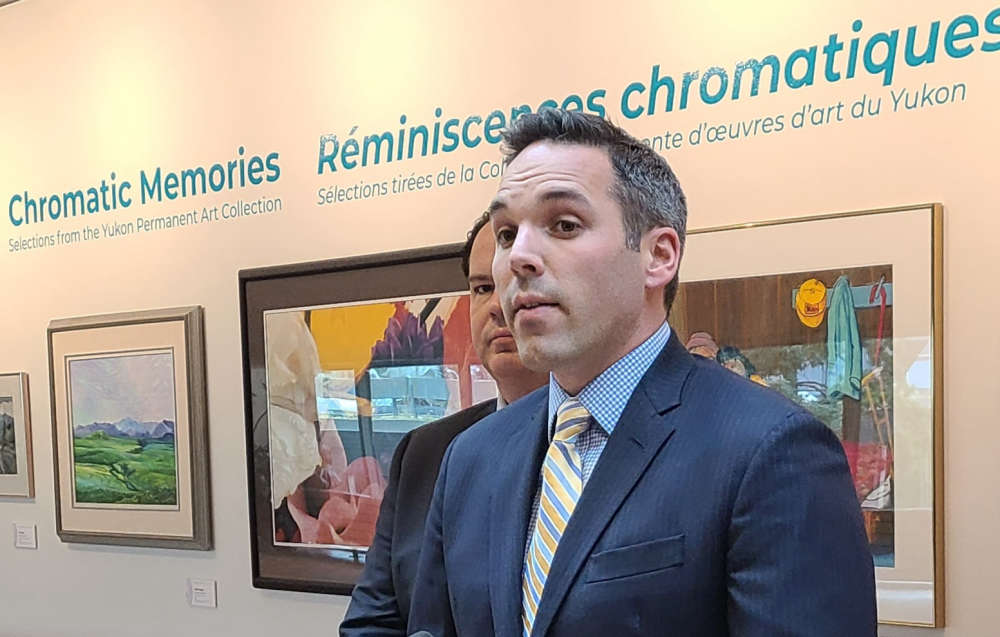 Yukon Party Leader Currie Dixon says there could be a combination of incompetence and ignorance in the Yukon Government's Education Department
Education Minister Jeanie McLean did her best to run down the timer and dodge every question MLAs sent her way during the first official question period of the fall sitting.
The Yukon Party and Yukon NDP are both calling out the Yukon Government for their mishandling of the Hidden Valley Elementary School Sexual Abuse Scandal.
NDP Leader Kate White spoke with reporters on the matter after Thursday's first sitting of the Fall session in the Legislative Assembly.
White says the Yukon Government isn't being transparent on the matter, as Education Minister Jeanie McLean dodged every question asked in the house during the question period.
"I don't envy her in this position right now. I don't envy her having to answer this and talk about these questions. The truth of the matter is, had this not been mishandled from the very beginning, we wouldn't be in this position right now. These families would have support, and these children would have support."
McLean alleges she didn't know about the 2019 sexual assault incident until the CBC broke the story back in July of this year.
Yukon Party Leader Currie Dixon says Minister McLean could be lying about what she knows on the issue, or she could just be incompetent.
"It could be that she's not telling the truth, or it could be incompetence, I'm not sure which. She's telling us that between May 3rd, when she was appointed to cabinet as the minister of education, and July 16th, When CBC's story broke, that she never learned about the biggest scandal facing her department."
Throughout the question period, Minister McLean repeatedly claimed the Hidden Valley situation was before the courts and that she couldn't speak to specific details, but it was later ruled by the speaker of the assembly that the questions didn't pertain to the court case.
Premier Sandy Silver says the Yukon Government would commit to transparency with the investigations that are ongoing but refused to support a unanimous support motion that requested the government turn over all documents pertaining to the incident.