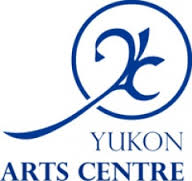 Yukon Arts Centre logo
The newest exhibit at the Yukon Arts Centre will show the beauty of re-using old clothing.
WHITEHORSE - The newest exhibit to the Yukon Arts Centre to show the beauty of using old clothing.
Environmental damage from the textile industry and the beauty of using old clothing will be the newest addition to the Yukon Art Gallery. Located in the Yukon Energy Community Gallery, the show is called 'Dressed to Excess." and is co-presented with Whitehorse Thrift Society.
The show will use a mannequin dressed by curator Janet Patterson with 70 pieces of clothing. Featuring the work of the Yukon artists shown below, who have experience reusing textiles and turning them into art.
Darren Holcombe, Edwige Graham-Dillmann, Joie Quarton, Joyce Majiski, Judy Tomlin, Lyn Fabio, Martha Jane, Ritchie Nicole Bauberger.
You can check out the exhibit, "Dressed to Excess" from 1 pm to 4 pm, Monday, May 4th to Saturday, May 7th. Workshops are also offered to learn more about how to re-purpose old clothing. Workshops are $40 each and people can register at the Love2Thrift store.
About 85 percent of old clothes end up in landfills. The remaining 15 percent, a quarter of that finds a home with a new wearer.