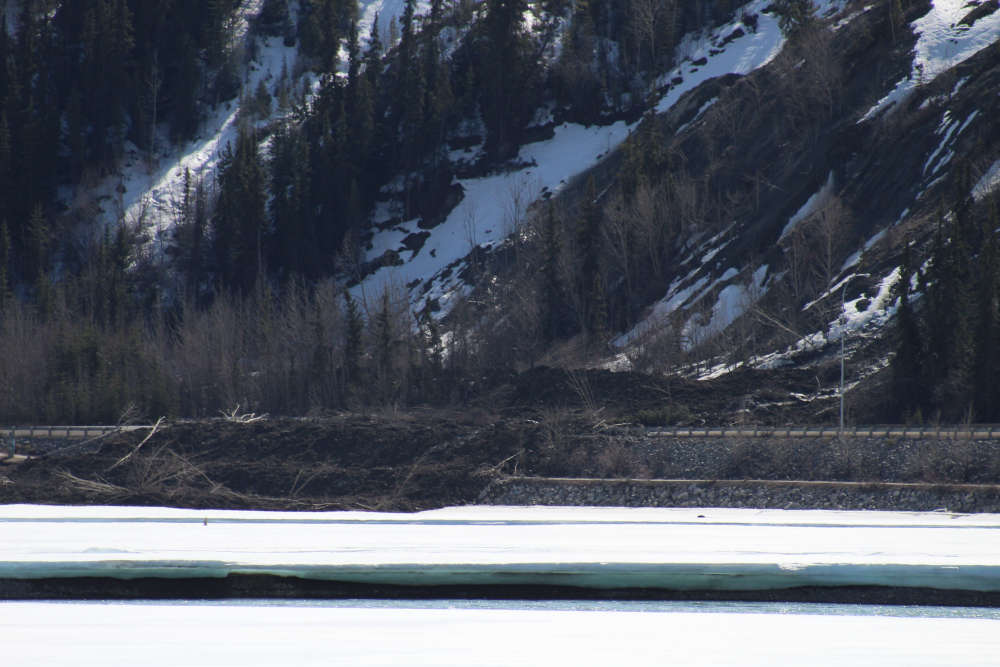 Photo: CKRW file.
Late last week, Robert Service Way reopened to Whitehorse commuters and Millenium Trail joins the reopening
WHITEHORSE - Millenium Trail has joined Robert Service Way in the reopening of that area.
Millenium trail, which follows RSW will also open today, along with the previously closed section of Sixth Avenue between Jeckell Street and Drury Street however, parking is not permitted.
The City of Whitehorse has announced the re-opening after a long clean up and construction project after the landslide that took place over a month ago.
The sites near the Downtown Escarpment are still blocked and will not reopen till at least July 1st.
The City and its geotechnical team continue to monitor the entire escarpment. If you witness a slide, please report it to the City's trouble line at 667-2111. In the event of an emergency, please call 9-1-1.