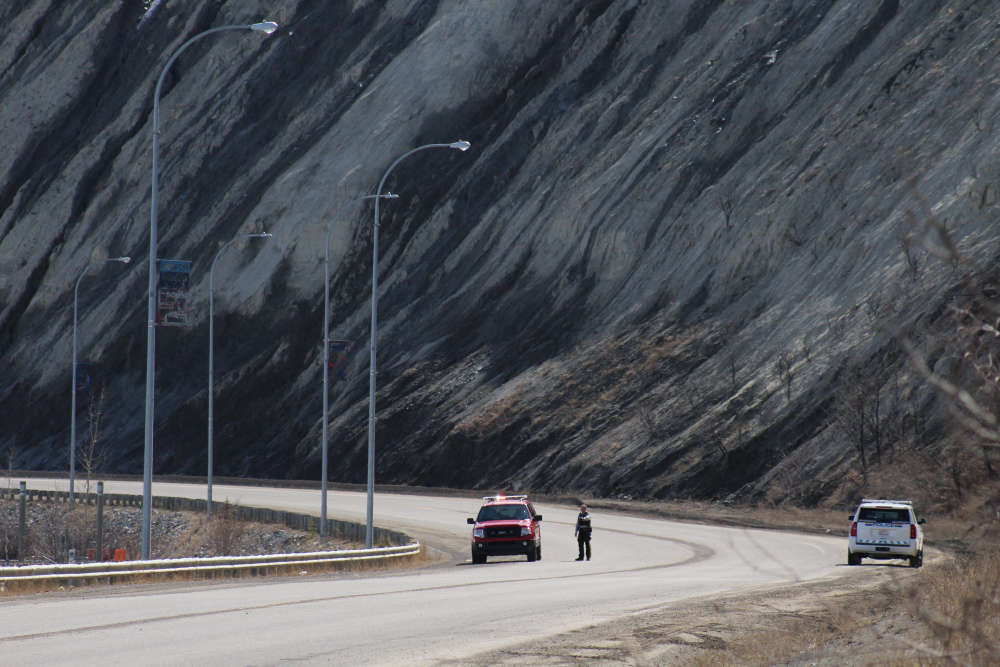 RCMP Officer discussing the situation with a Fire Marshall in front of landslide // Photo from CKRW's John Kennedy
Whitehorse residents can expect changes to their commutes
WHITEHORSE - Thanks to a landslide that happened on Saturday, you may need to change your commute.
Robert Service Way is now closed from the Fourth Avenue roundabout to Miles Canyon Road while Millennium Trail is also closed until further notice.
As a result transit routes have changed too such as, route 5 now taking a detour through Second Avenue and Fourth Avenue, Two Mile Hill and Hamilton Boulevard.
Standard bus also sees changes to routes for students too.
The area around the landslide is still a high-risk and active site.