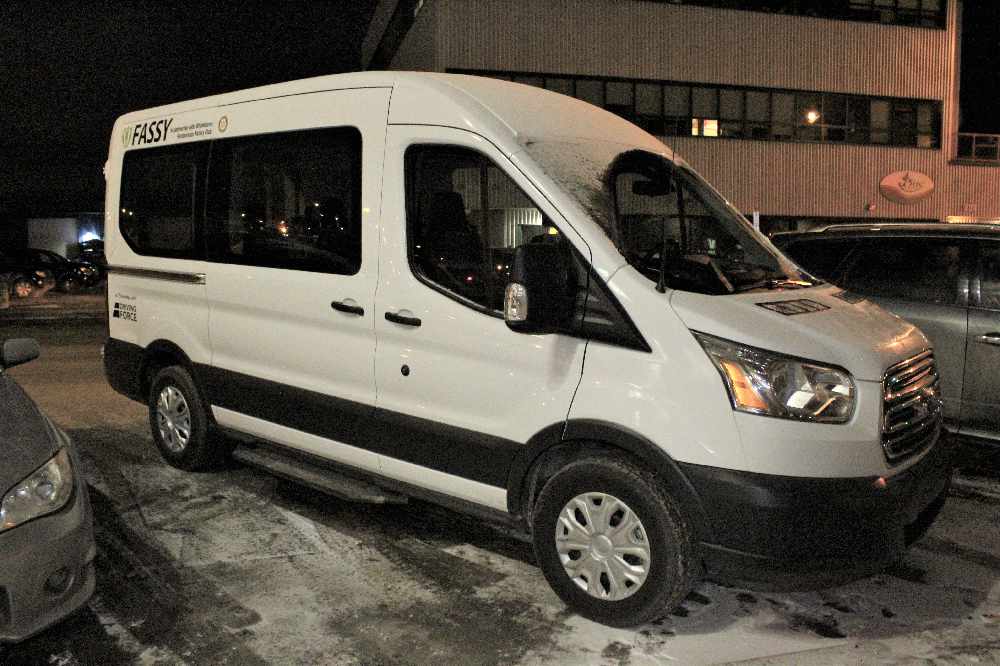 Last night's unveiling ceremony saw the brand new passenger van presented to the non-profit.
The Fetal Alcohol Syndrome Society Yukon has unveiled their new van in partnership with the Rendezvous Rotary Club in Whitehorse.
An unveiling ceremony in Whitehorse saw the non-profit's brand new passenger van take to the streets for the first time
Rotary Club Community Service Committee Chairman Rick Griffiths says Fassy's Executive director, Wenda Bradley, contacted him to discuss the need.
"She explained that FASSY had some needs, and we figured out where we could partner with them to assist, it turns out they could really use a van. they've needed one for years and years."
Griffiths says the Rotary club was happy to provide a vehicle for Fassy.
"Although it's a used vehicle, it's been very very lightly used and is certainly in excellent condition. It seems ideal for their purposes because it has both seats in the back and some space to transport goods."
The new Fassy Van helps the society move clients to events and activities, while also acting as a multi-purpose utility vehicle.