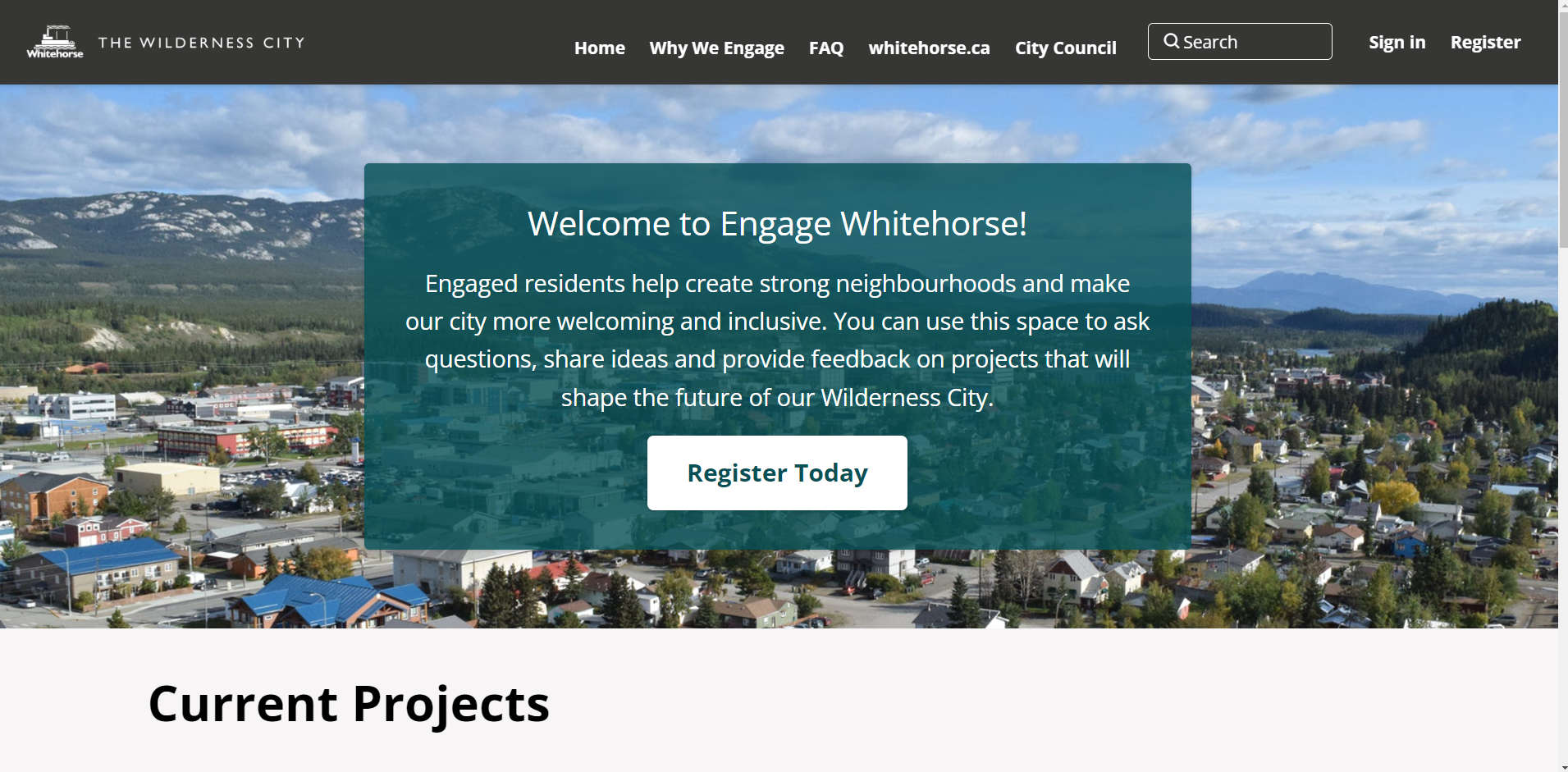 The city's new website is aimed at streamlining and offering a better feedback and input rocess for Yukoners. Screen capture by John Kennedy.
The city's newly launched engagement website aims to help streamline the feedback procedures used in traditional public engagements.
The city of Whitehorse is launching a new public engagement platform to help organize public input and feedback on projects and plans.
The Engage Whitehorse website is designed to help residents share their ideas, provide feedback, and ask questions about many of the City's projects.
There are four projects for residents to currently engage with, including the capital and operating budget, the McIntyre Drive Traffic Calming project, Planned upgrades to the 4th and Main Traffic Lights and the Transportation Master Plan.