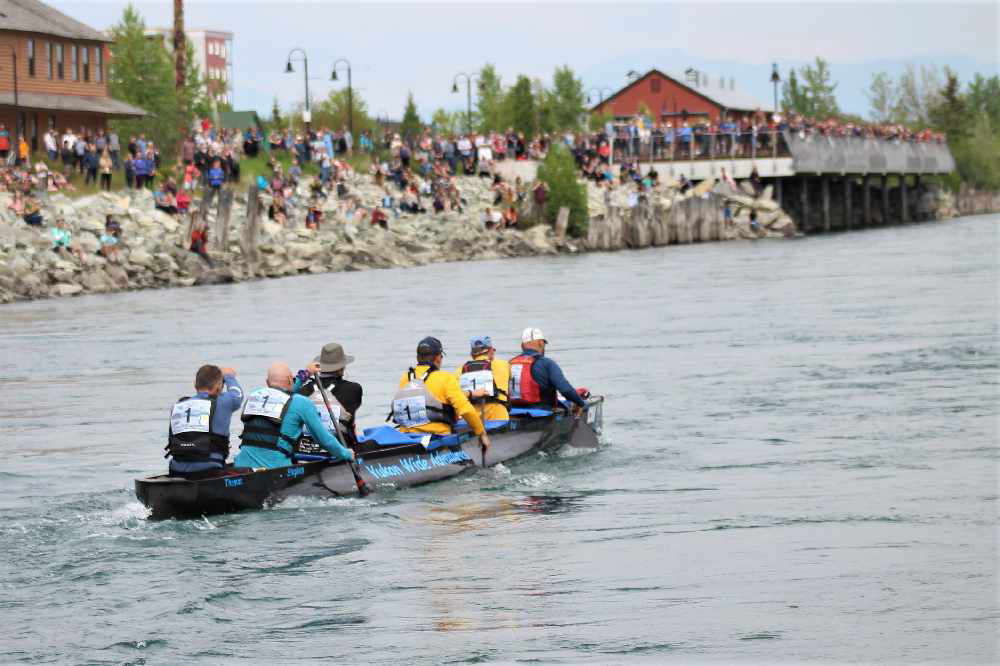 Photo: CKRW file
Canoers and kayakers departed from Lake Laberge this morning as the Yukon River Quest continues for day 2
YUKON - Paddlers are trucking along the Yukon River as they compete for the 22nd River Quest.
Canoers and kayakers departed from Lake Laberge this morning as the Yukon River Quest continues for day 2. 118 competitors left Whitehorse yesterday, for their 715 km trip to Dawson City that number is down to 105.
Challenges are arising more frequently this year with the dangerous water levels and the fast-flowing river.
YRQ Media Director, Amy Kenny explains the current situation of the race.
"Two boats were flipped but they've been recovered and they're in Carmacks now. There was one injury, but the guy's fine. There were no records set coming into Carmacks, but if the river speeds up from here, we could still see records set by the end."
The environmental changes that kayakers and canoers are experiencing may increase the chances for records.
Currently, as of 10:30, these are the top 3 teams.
1. Something Else Entirely (114)
2. Cliffwood Crew (77)
3. www.tyreorder.com Elite Team (130)
Track the race by visiting https://www.yukonriverquest.ca/yrq/app/entry8/tracker_results.php