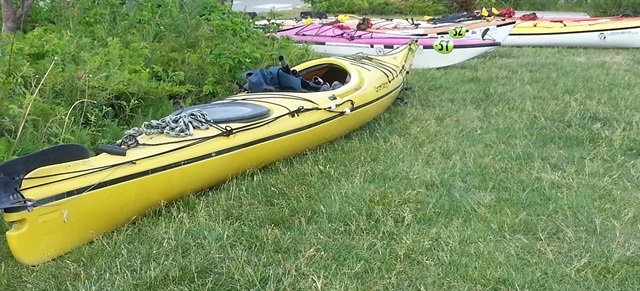 It look goods for stand-up paddleboarders to return officially to the race next year.
Equipment being used by the Yukon River Quest is being packed up for another year.
President Harry Kern says the 18th River Quest which wrapped up in Dawson City on Sunday went very well, with a record number of finishers.
He says even with a record number of paddlers taking part, the Carmacks Checkpoint was well organized.
"When I got there mid-afternoon, it was quite organized, and almost quite roomy and I thought it would be pretty jammed up." Kern said.
"Between the Coal Mine campground owners and the volunteers managing that checkpoint, they did a very good job at keeping the chaos at bay
Kern says nine of 11 Stand Up Paddleboarders competing for the first time finished the race, with three crossing the line in Dawson in 55 hours or less.
He says he was very impressed with the Stand Up paddlers, and early indications are they will be included next year.