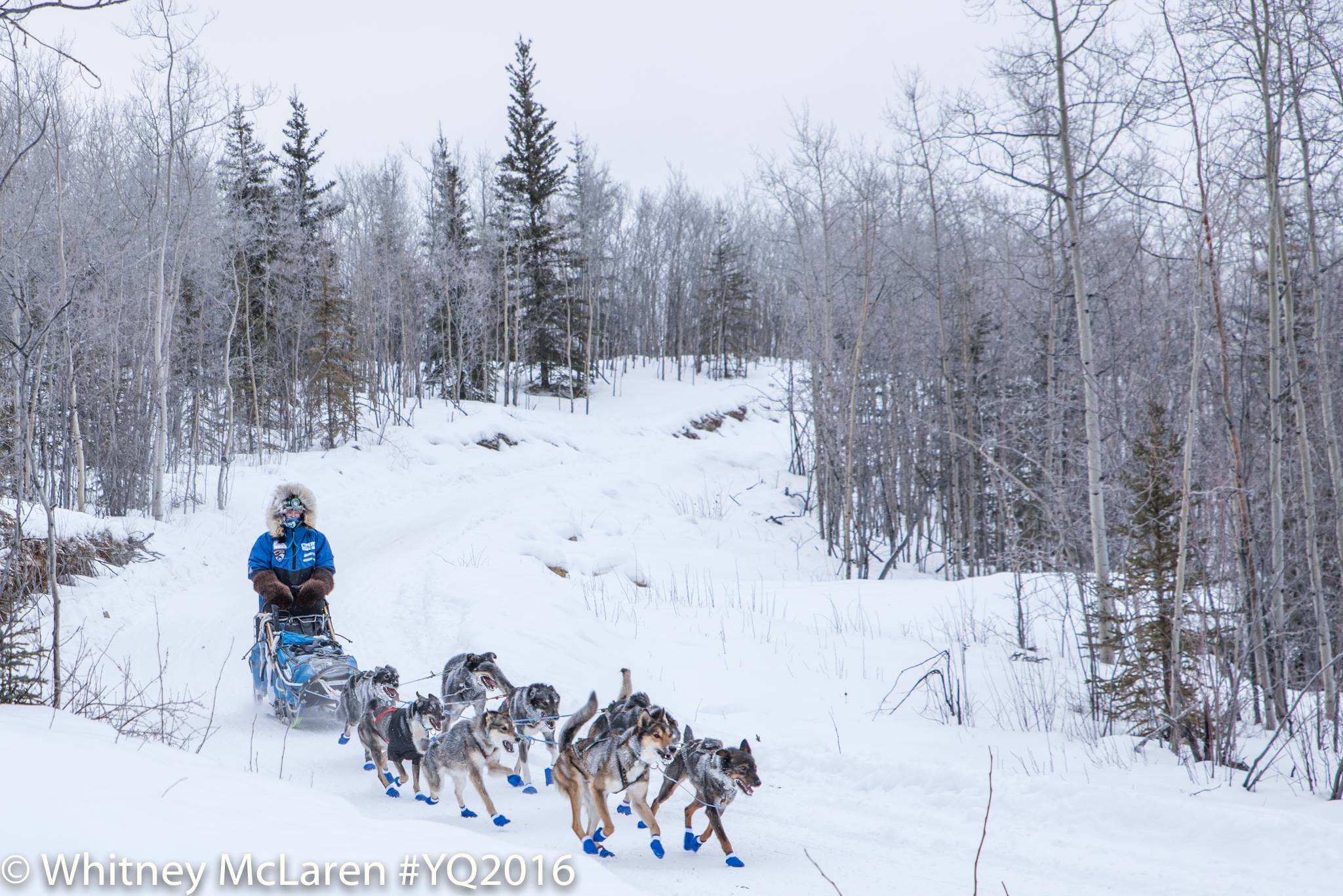 Page Drobny mushes into Braeburn. Drobny finished in a pack which included her husband Cody Strathe early Thursday morning. Photo: Whitney McLaren/Yukon Quest
Final musher set to cross finish line at Takhini Hot Springs
The Red Lantern is burning bright as the 33rd Yukon Quest comes to a close.

Belgian musher Gaetan Pierrard, who calls Mendenhall home, is the final musher on the trail.

His team of Alaskan Huskies is just over five miles from the Quest finish at the Takhini Hot Springs..

The rookie would be the 19 musher to finish the Quest, as three scratched, and one was withdrawn.

The 23 mushers get a chance to interact with Quest fans over the next couple of days.

You can Meet the Mushers at the Mount McIntyre Recreation Centre starting at 6:30 pm Friday, and running until 9:30 pm, as you can get an autograph and picture with your favorite musher.

The Quest hands out the hardware Saturday night at the Yukon Convention Centre, as the Finish Banquet begins at 5 pm, with dinner at 6:30 pm, and the awards to follow.