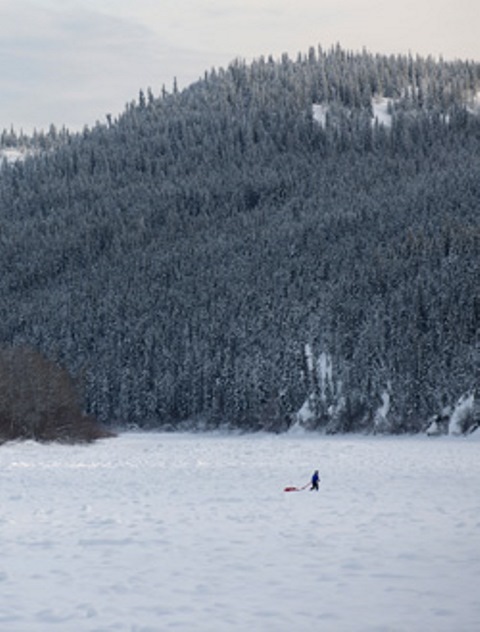 A racer traverses the trail. Photo: Yukon Arctic Ultra website
71 participants from 17 countries taking part this year
An extreme outdoor adventure race gets going in Whitehorse Thursday morning.
The Yukon Arctic Ultra will have 71 competitors from 17 countries either run a marathon, or bike, and cross-country ski to Braeburn or Pelly Crossing using the Yukon Quest trail.
Mel Smith is from the U.K. and is doing the race for the second time.
"I've been doing various extreme Ultra races across the world. I hate the cold, so I thought, this is the one I've got to do." Smith said. "I did it last year and fully enjoyed it, so I'm back again."
There's no big prize money, as Race Director Robert Pollhammer says competitors get a t-shirt and a medal for their efforts.
"You know, probably they would do it without the t-shirt and the medal." Pollhammer said. "It's what happens on the trail. It makes you stronger. It just makes, you know i'm not going to say it's a life changing experience for everyone, but it's something that they take with them and are very proud of, and a lot of them come back and do it again."
The race begins at Shipyards Park starting at 10:30 am, and it looks like the races will have some warmer weather, as high temperatures are expected in the minus 5 degree range.
That could pose some issues with overflow on the rivers, meaning the racers will have to bring extra socks to keep their feet dry.