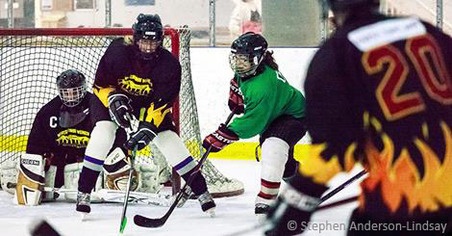 Whitehorse Women's Hockey - Photo: whitehorsewomenshockey.com
The Whitehorse Women's Hockey Association will kick off the Jamboree tournament this weekend.
WHITEHORSE- Four teams will compete over the next two days, with each team playing 5 games. There will be players coming from Haines Junction and Dease Lake with 44 players altogether.
Puck drop slated for tonight at 5:30 at the Takhini Arena, and games will go all day tomorrow.