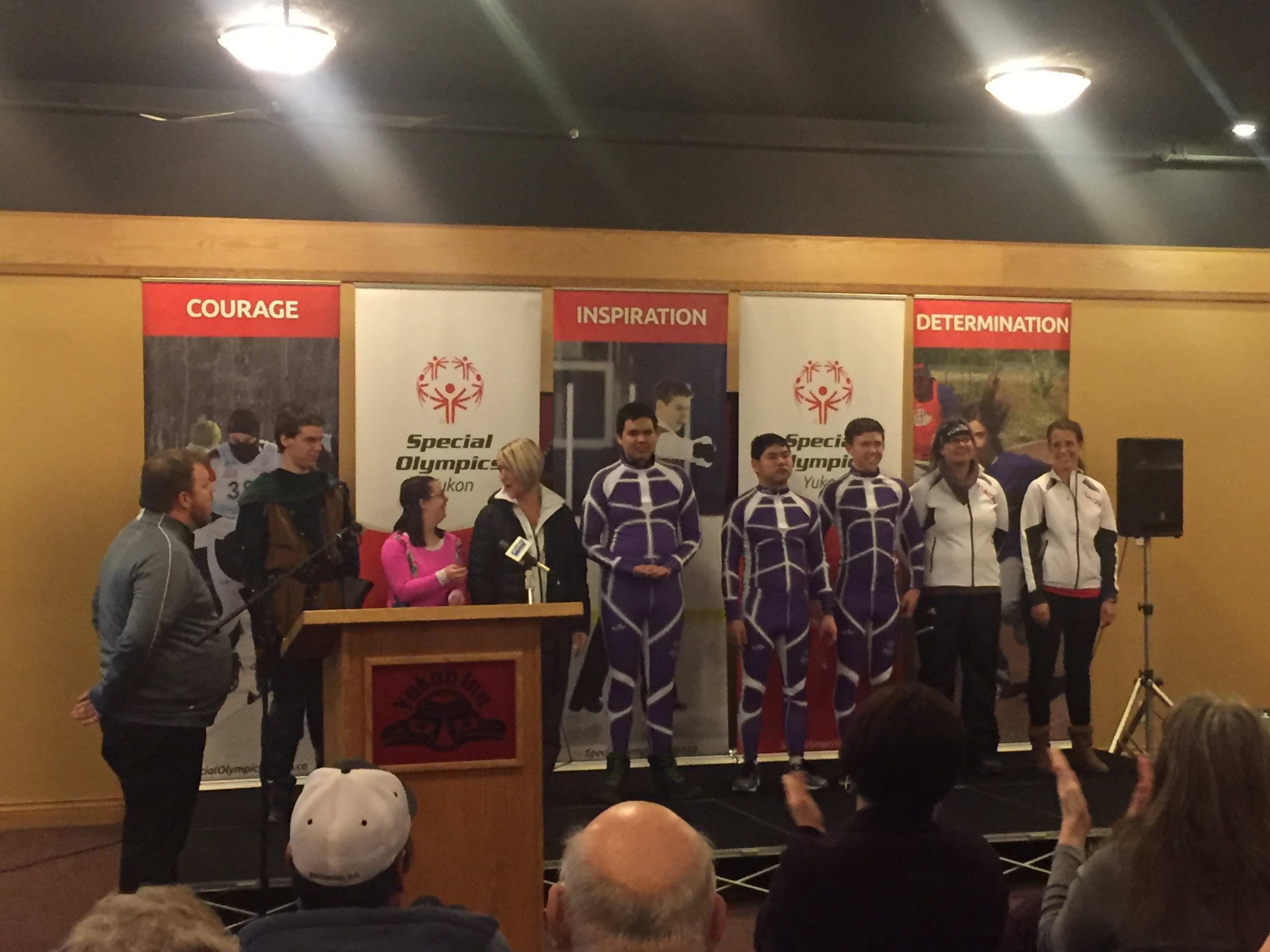 Team Yukon- Tyson Fedor/CKRW
Team Yukon is off for the Special Olympics Canada Winter Games in Newfoundland and Labrador.
Five Special Olympics Yukon athletes were chosen to represent the territory at the games in two weeks time in Corner Brook.
Mike Sumner, who was announced as Team Captain, at a send off ceremony last night, says he's been in this situation before and is ready for the games.
"This will be my third trip to nationals where I have competed in figure skating and soccer I have always appreciated the opportunity to travel with a team we have had so many great experiences together I have a vast network of terrific planes all over Canada and who are involved in Special Olympics.
Along with Sumner, Tijana McCarthy, along with Owen Munroe, Ernest Chua and Darby McIntyre, will all represent Yukon starting February 29th.