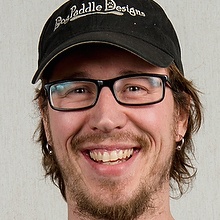 trackleaders.com
It may get emotional on the track for Musher Brent Sass on Saturday.
The 2015 Yukon Quest champion will be dealing with a lot more than the elements as he seeks to defend his title.
Alaska's Brent Sass had his lead dog Basin pass away unexpectedly a few weeks ago.
Sass says Basin was a big part of the team for the past three years, and expects to get emotional at times on the trail.
"It's pretty painful and makes a big change but the dog team is strong and moving forward." says Sass
"We've had some good distance races leading up to this race but I'm confident that I've got a lot of faith in the dogs that I have seen."
2012 champion Hugh Neff says he's got a nice mix of veterans, and two year olds on his team, and expects a fast trail.
The one-thousand mile dog sled race begins at noon Pacific time in Fairbanks tomorrow.