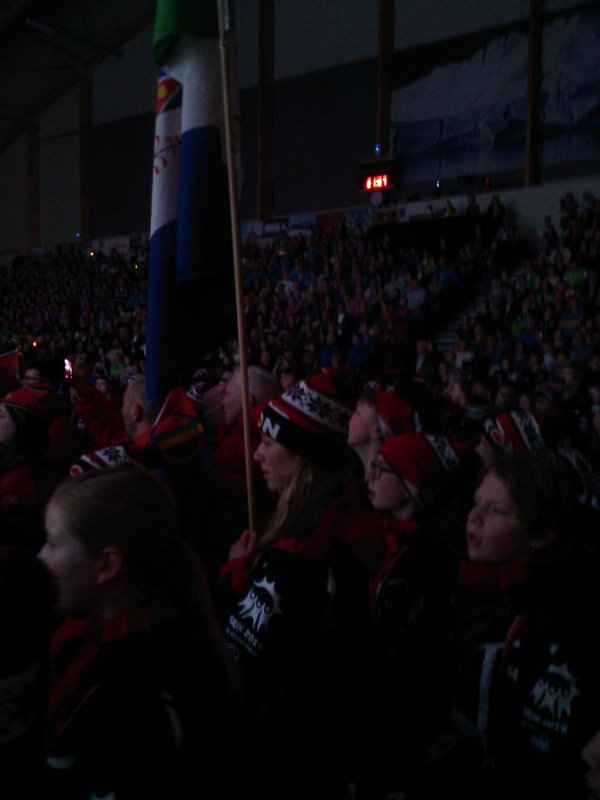 Natalie Hynes carrying the flag into 2016 Opening Ceremonies. (Go Team Yukon - Twitter)
The 18 year old, cross country skier led the territory into the Games on the weekend.
A Yukon Cross-Country Skier says leading her teammates into the opening ceremonies of the Arctic Winter Games in Greenland is something she'll never forget.
Natalie Hynes was Yukon's flag bearer at yesterday's ceremonies in Nuuk, and says the athletes got a chance to learn about local Greenland culture.
"Definitely something I won't forget. By carrying the Yukon flag, followed by a wonderful group of amazing athletes that we brought down here to Greenland." says Hynes.
"It's definitely an honor and just couldn't help but smile and see all the other people we are going to be competing against that week."
The 18-year old says all athletes have been looking forward to this day, and it's going to be a great week.
We'll have some Team Yukon first day results coming up in sports.