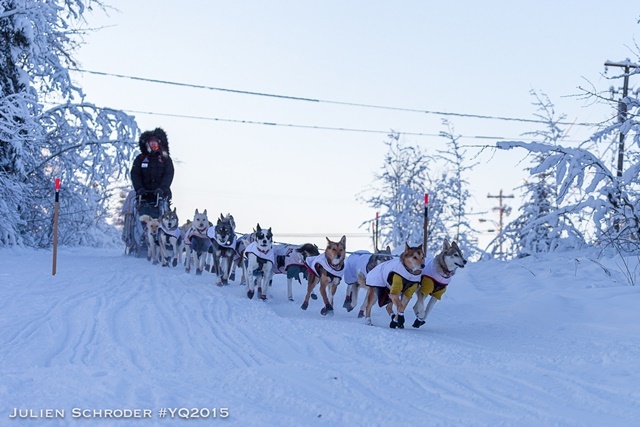 Allen Moore on Yukon Quest trail earlier this year - (Julien Schroeder)
Iditarod dog sled race expected to start tomorrow in Anchorage.
The Iditarod dog sled race begins with the ceremonial start in Anchorage tomorrow.
The start has been shortened from 11 miles to 3, due to the warmer weather, with snow being trucked in from Fairbanks.
There's seven mushers who ran last month's Yukon Quest in the race, including the top three--Hugh Neff, Brent Sass, and Allen Moore.
Four-time Quest Champion Hans Gatt from Whitehorse is also in the running, along with Michelle Phillips, and Rob Cooke.