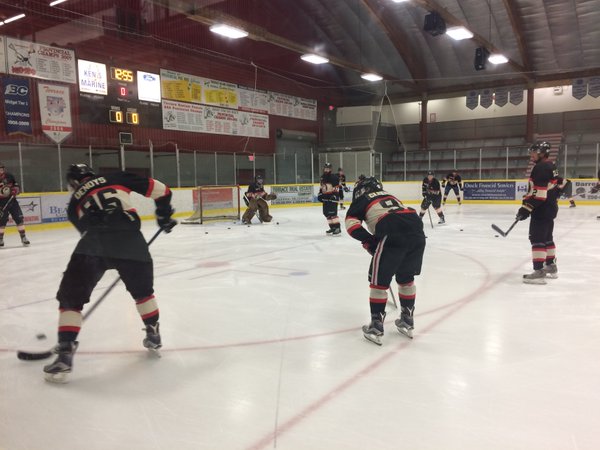 Warm-Up - (Whitehorse Huskies Twitter)
The Whitehorse Huskies came back empty handed, after being beaten by the eventual champions, and repeat champions: The Fort St. John Flyers
It was a devastating collapse for the Whitehorse Huskies and their bid for their first Coy Cup.
Head Coach Michael Tuton says his team fought to the end, after battling all week.
"I learned things that I already knew about them." says Tuton.
"There's not a whole bunch of quit in this team. The way they act and composed themselves down there was really reassuring and they battled so hard all week."
In Friday's 7-3 semi-final loss to Fort St. John, Tuton says that missed opportunities cost his team a berth in the finals.