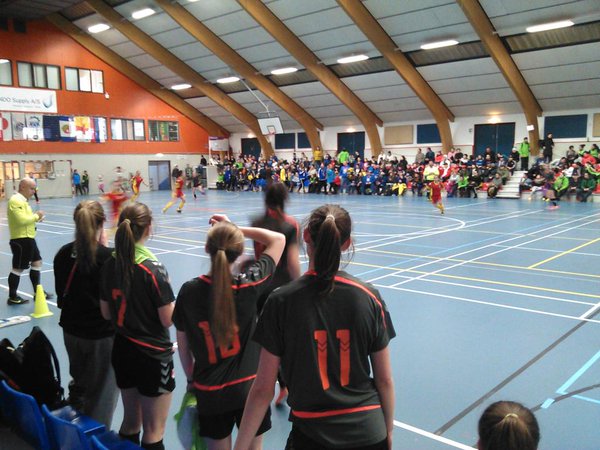 Junior Girls Futsal team won 6-0. (Go Team Yukon - Twitter)
Result from the first day of competition in Greenland.
Team Yukon's junior men picked up a 5-2 win over NWT, on the futsal court.
Greenland took a 6-3 win over Yukon's intermediate girls in Futsal this morning, before they beat Alaska 2-0.
Team Yukon's Junior Girls pick up a big 6-0 win in Futsal
Yukon's Girls's basketball team lost to Alaska in Game one today.
Yukon boys basketball beat Alaska 70-67. YT boys v-ball beat NWT in 3 sets. 26-24, 25-15, 25-12.
Jesse Goodman was the only goal scorer for Yukon as he scored early into period 2, against the NWT in boys hockey. They were thumped 14-1.