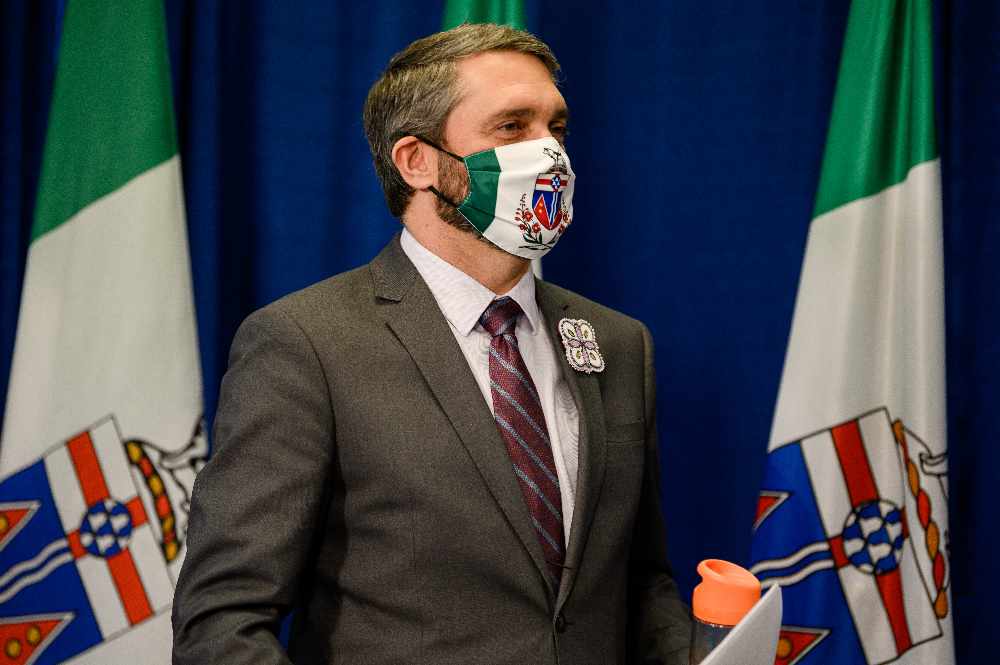 Yukon's Premier Sandy Silver (pictured above) announced the general vaccine clinic would be opening to the public come March. Photo by Alistair Maitland Photography
The Yukon Government announced on Thursday that the general public of 18 years and older would be able to book their vaccination appointments online, however, the process hit a snag when the sheer amount of site traffic crashed the system.
Yukon's COVID-19 vaccine rollout is about to kick into high gear.
Speaking at Thursday morning's COVID-19 update, Premier Sandy Silver says the next shipment of vaccines will allow the general public to get their first doses of the Moderna COVID-19 vaccine.
"These doses are tentatively expected to arrive on February 28th. If the vaccines arrive as scheduled, which we assume they will, we will be able to open up the Whitehorse Clinic to all eligible Yukoners as of March the 1st."
Vaccine appointment bookings for the general public are open at this link here.
The vaccine booking website came crashing down shortly after the announcement due to the sheer volume of users attempting to book their vaccines.
Mobile clinics for second doses begin on Friday in Old Crow, with Watson Lake and Beaver Creek getting their second doses next week.
Meanwhile, Yukon's Chief Medical Officer of Health says Yukon's newest COVID-19 cases are a reminder that even a period of weeks without an active case doesn't mean the territory is out of the woods just yet.
Dr. Brendan Hanley says the two cases announced last week should remind Yukoners to remain vigilant, and adhere to public health guidelines.
"These two new cases should not ring any alarm bells, but they do remind us that we should always act as if someone around us could have covid. Choose a bubble, stick to it. Don't take risks by skimping on the Safe Six + One."
By end of day Wednesday, February 17, 2021, 11,544 doses of vaccine had been administered in Yukon, 10,627 first doses and 917-second doses.
(Additional reporting by John Kennedy)