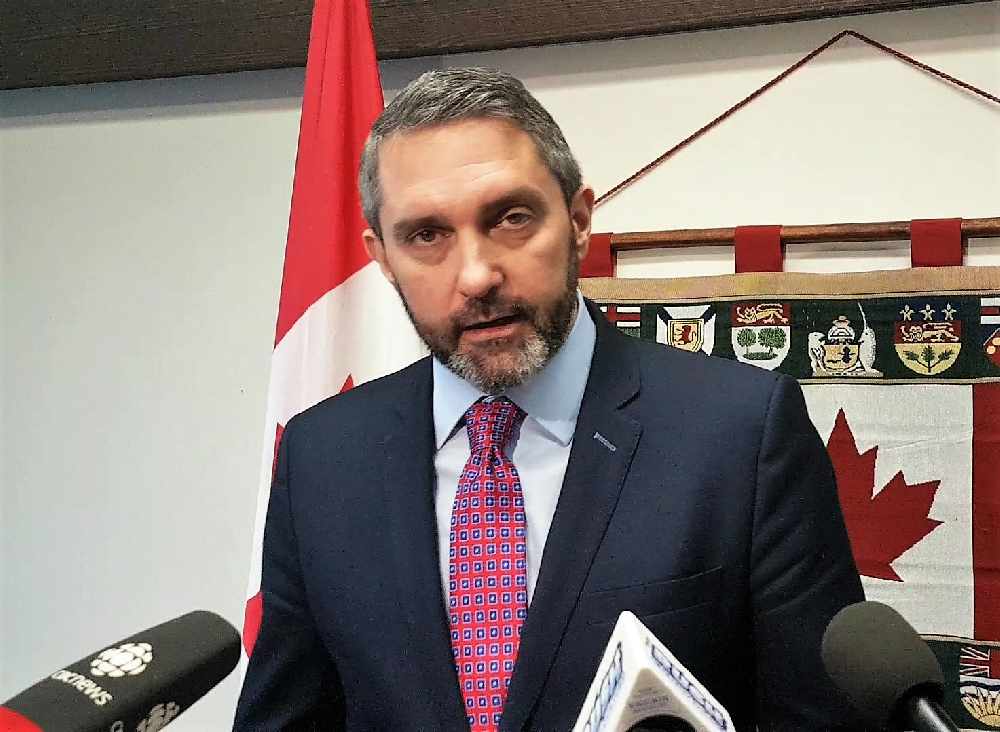 Premier Sandy Silver at Thursday's wrap up media conference. Photo: Tim Kucharuk/CKRW.
After a bill adopting the recommendations from the Electoral Boundaries Commission was defeated in the Legislative Assembly last week, the Premier discusses where we go from here.
After seeing electoral boundaries change after every two elections for decades, it seems Yukoners may see the status quo for the next two votes.
However, Premier Sandy Silver says after the defeat of a bill which would have added a 20th riding and changed others, he's open to suggestions from the two opposition parties about what to do next.
Silver says he does hear there's some concern with the growing neighbourhood of Whistle Bend in Whitehorse, and the projected population in the coming years.
"We're not going to hit those numbers until two elections from now." Silver said.
"If we start hearing from Yukoners that they think we should have another look at this, or some kind of process I'm all ears."
Silver stands by his reasoning for rejecting the Electoral Boundaries Commission recommendations, which included hearing no appetite from Yukoners for a 20th riding.
He says 11 ridings would have contained 25 per cent less than the average number of people in the riding.
.@Premier_Silver was pressed on the defeat of Bill 19, and critical comments from a member of the Electoral Boundaries Commission during the end of fall sitting media wrap-up. The bill would have changed #Yukon electoral boundaries, and added a 20th riding. #ytpoli pic.twitter.com/fnjmce8LBW

— Tim Kucharuk (@TimKucharuk) November 22, 2018