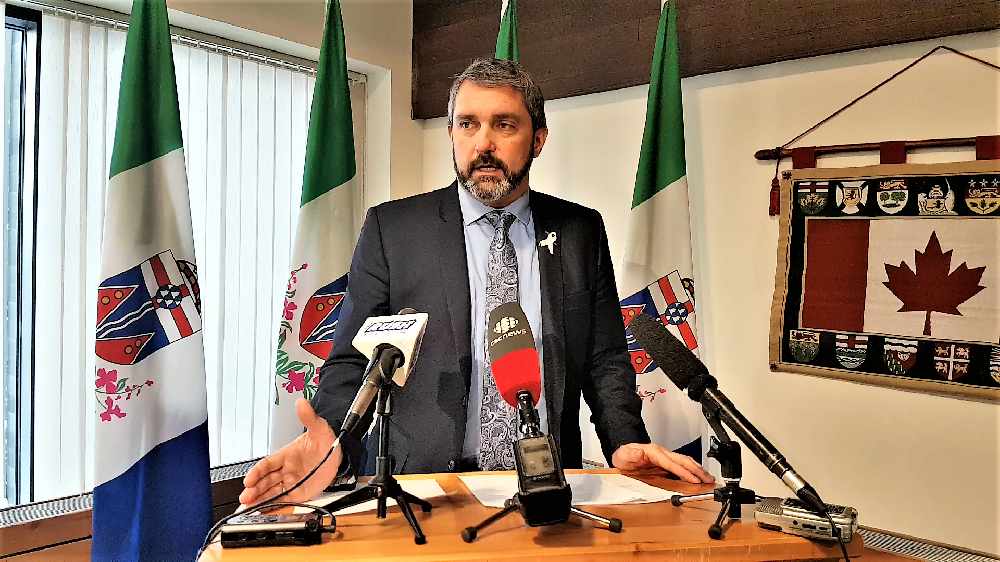 Premier Sandy Silver fields questions from reporters to wrap up the fall session of the Legislature November 27th. Photo: Tim Kucharuk/CKRW file.
Sandy Silver says while this past year was busy, Yukon is in good shape heading into the new year.
Yukon's premier is looking back at 2017.
In a year-end interview with the RUSH, Sandy Silver says it was a very busy year for legislation, such as recognizing National Aboriginal Day as a stat holiday, acknowledging PTSD in the workplace, modernizing various acts, and preparing for cannabis, and carbon tax legislation.
Silver also fulfilled an election promise to hold a Yukon Forum with First Nations Chiefs four times this year.
"As long as we're always having progressing dialogue and respective dialogue, and as long we're continuing to work on developing the roots of trust between the government's, then I'm happy." Silver said.
"The last forum, we didn't event get started because it's like family. Everyone coming in and getting caught up with each other since the last forum, and lots of great conversations."
Silver says the territory is poised to have an even more successful 2018, as the economy is in good shape, recommendations from the Financial Advisory Panel will be part of the spring budget to turn around the territory's finances, there's low unemployment, and local mining companies are busy.
"Knowing the financial situation that we were left, and the work of the Financial Advisory Panel. All of the work done with the First Nations governments, we're sitting here going into 2018 with a strong, healthy economy." said Silver.
"The indicators for Yukon remain strong moving into the next year."
Silver says affected First Nations will meet early in the new year to get to work on the Peel Land Use plan, and the territory will be ready for when cannabis is legalized in July, and for when the carbon tax takes effect in the fall.
Audio: full year-end interview with Premier Sandy Silver.