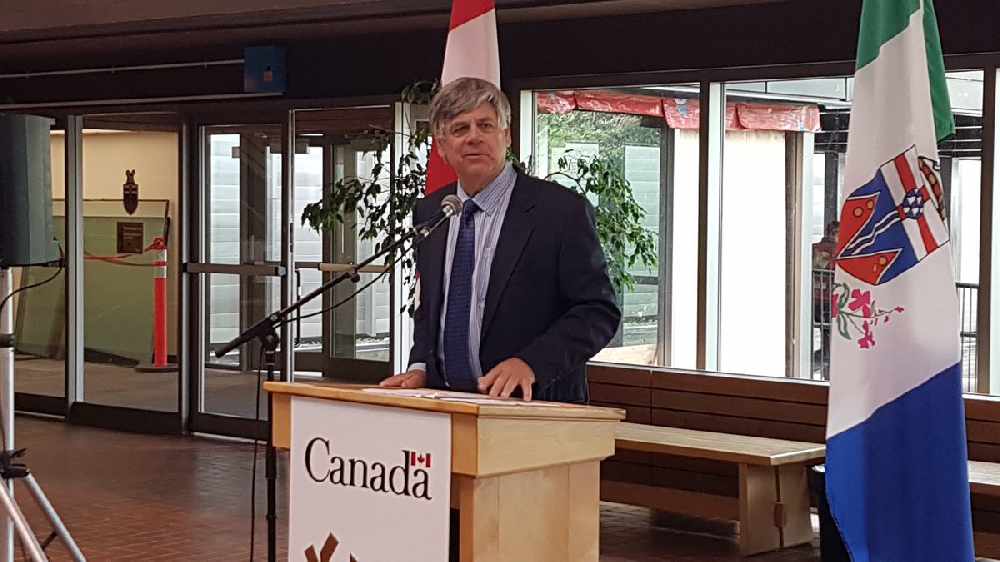 Larry Bagnell. Photo: Tim Kucharuk/CKRW file.
However Larry Bagnell does say more communication is needed about what the revisions are.
Yukon's MP says the government could do a better job of highlighting the benefits of proposed changes to Canada's Firearms Act.
Speaking to the Rush, Larry Bagnell says the government is not looking to create a new registry with Bill C-71, but adds there's a lot of work being done to fight illegal gun crime which has not been discussed.
"There's a lot of people who don't realize the biggest part of the firearm initiative is exactly that--it's tackling people's guns, and smuggling guns." Bagnell said.
"There's $100 million dollars per year going for that from the government, (and) that's a huge amount of money."
One of the rules would require businesses to keep records of firearms sales for 20 years.
Visiting Conservative MP Blaine Calkins, who sits on the Standing Committee on Public Safety and National Security, says the changes amount to a new gun registry.
But Bagnell says record-keeping is already common practice.
"In Yukon, I have asked (shops) before this came in, and they already keep that for their own liability records for instance, or for warranty records, they keep track of who they sell guns to." he said.
"The government has no access to it. The police, if there was a crime, they would get a warrant to access a particular record."
Calkins says northerners haven't been consulted on the legislation, however, Bagnell says he has been working with local firearms owners on C-71.