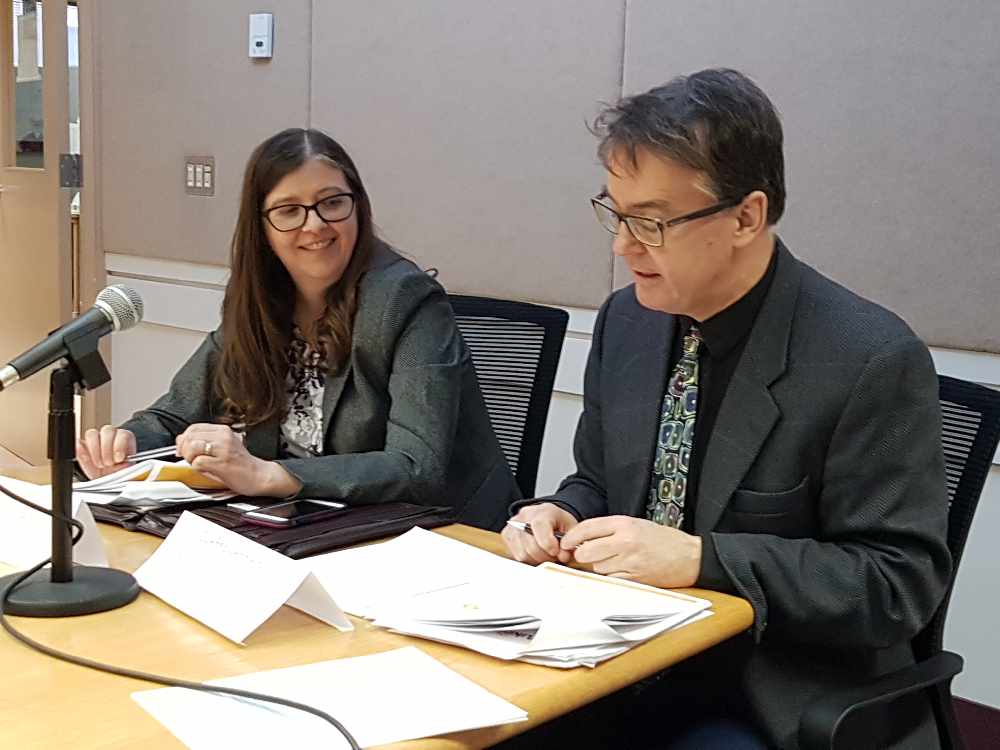 Katherine White, with Assistant Deputy Minister Clarke LaPrairie, at January's Carbon Pricing rebate technical briefing. Photo: Tim Kucharuk/CKRW file.
Katherine White will leave the government April 26th.
The Yukon government's finance department is losing a key member.
A release Monday afternoon says Katherine White, who is the department's deputy minister, is leaving for personal reasons.
The government says her last day will be April 26th, which will allow for a smoother transition to new leadership in the department.
Premier Sandy Silver says White has been instrumental in leading significant initiatives such as the Financial Advisory Panel, and carbon pricing rebate.
The announcement comes just a few days before the territorial budget is released on Thursday.