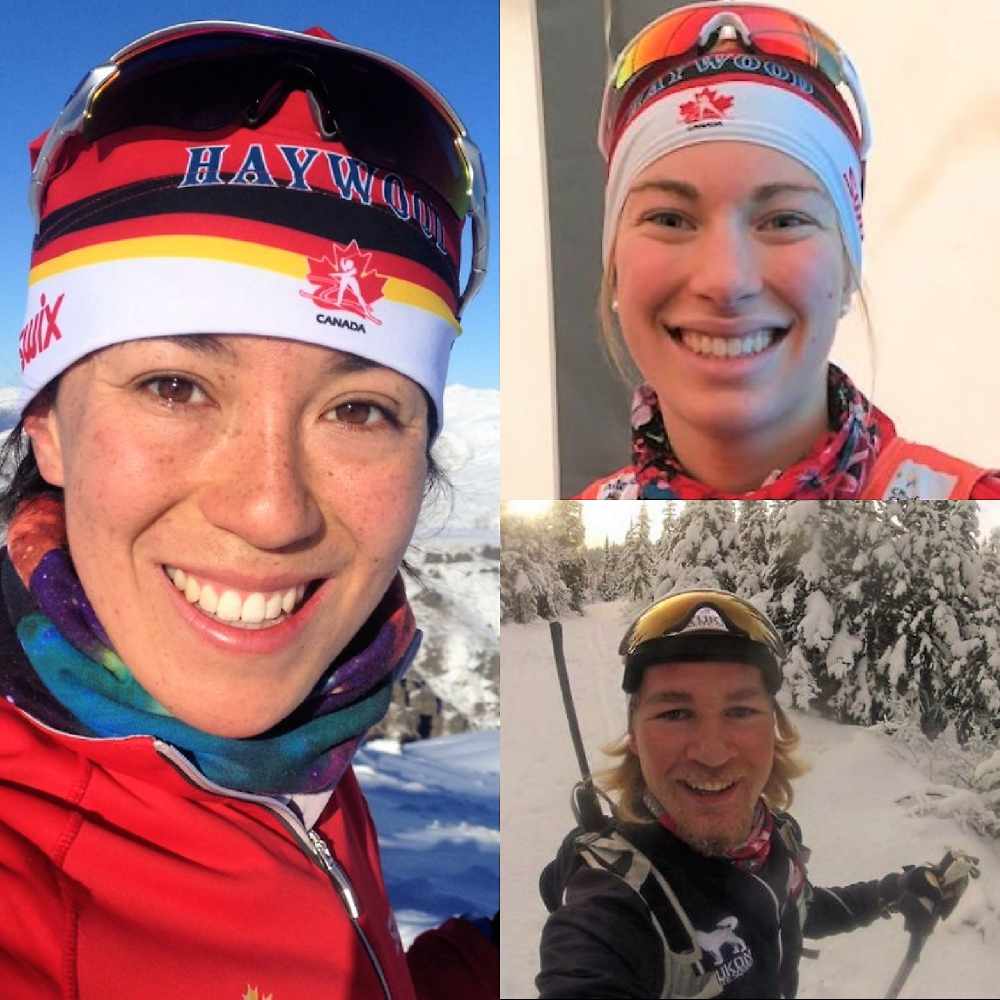 (Left) Nishikawa, (top) Beatty, and Johnsgaard are all Korea bound. (Photos: Twitter.)
Emily Nishikawa, Dahria Beatty, and Knute Johnsgaard are being put forward by Cross Country Canada to the 11 member Olympic cross-country ski team that will head to PyeongChang.
Cross Country Canada is announcing three members of the Whitehorse Cross Country Ski Club will be off to South Korea for the Winter Olympics.
Emily Nishikawa is heading to her second Olympics, and will be joined on the 11 member Canadian team by Dahria Beatty, and Knute Johnsgaard.
Ski Club Manager Corinna Warren says the now Olympians got started in the club's jackrabbit program.
Warren says viewing parties are already being planned for when the three compete, and there will be messages of support from the club which will be delivered to the athletes.
Warren says all three serve as inspiration for younger club members, and all the hard-working club volunteers feel validated their efforts have paid off.
Another northerner, Jesse Cockney from Yellowknife was also named to the team.
(The list released by Cross Country Canada Monday.)