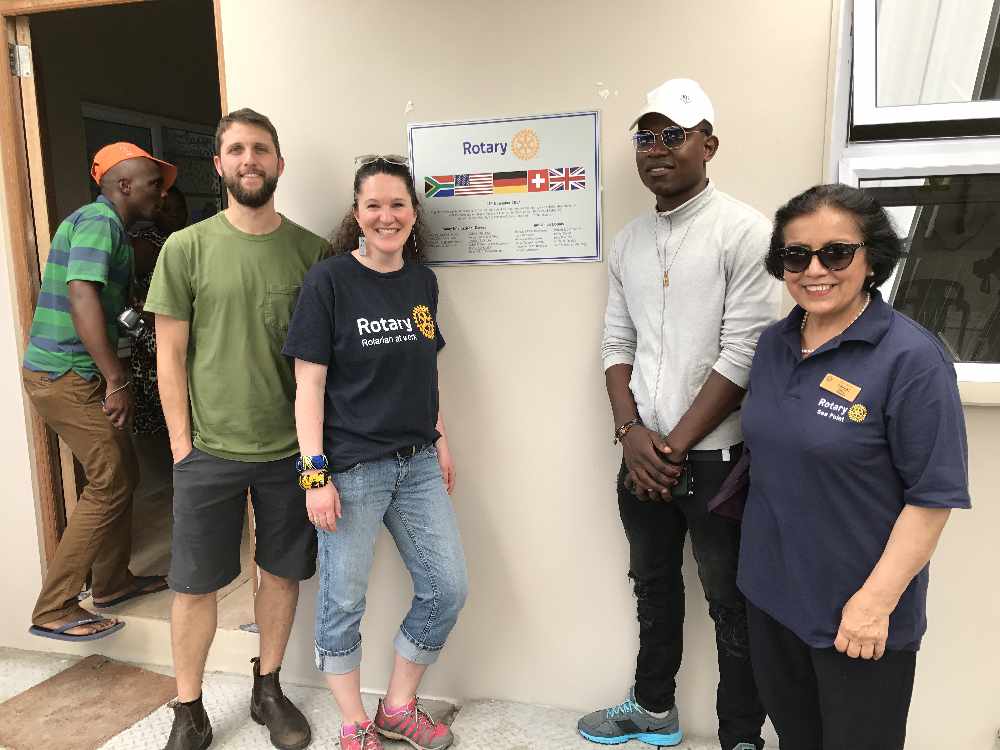 Allison Furniss (second from the left) volunteering at a local pre-primary school supported by the Sea Point Rotary Club in Khayelitsha, Cape Town's largest township. (Sea Point Rotary Club))
Yukon's Allison Furniss says she is humbled and honored to be able to pursue her studies in South Africa following her award of the Rotary Global Grant Scholarship.
A Yukon Master's Student says she is humbled and honored to receive a $72,000 award from the Rotary Foundation for her studies on peace, conflict prevention, and resolution.
Allison Furniss will be pursuing her studies in Cape Town, South Africa with a focus on human rights and conflict following the apartheid regime and says there are many parallels with Canada.
"A lot of the ongoing social challenges are actually very similar. I think, you know especially in the North, you know we see high rates of violence against women. We see high rates of youth unemployment. We see over-representation of Indigenous people in the criminal justice system. A lot of these issues are very similar in the South African context."
Furniss says South Africa's reconciliation work following the regime is considered the gold standard.
"Now, almost thirty years post-apartheid, the country is really exploring what's not working as well as what's working and where the gaps are still in society. As Canadians and North Americans, we actually have quite a lot to learn from South Africa and they're really at the forefront of social justice and social change."
Furniss says the scholarship will also allow her to work at the South African Commission for Human Rights and do field work which looks at human rights abuses in the mining industry.