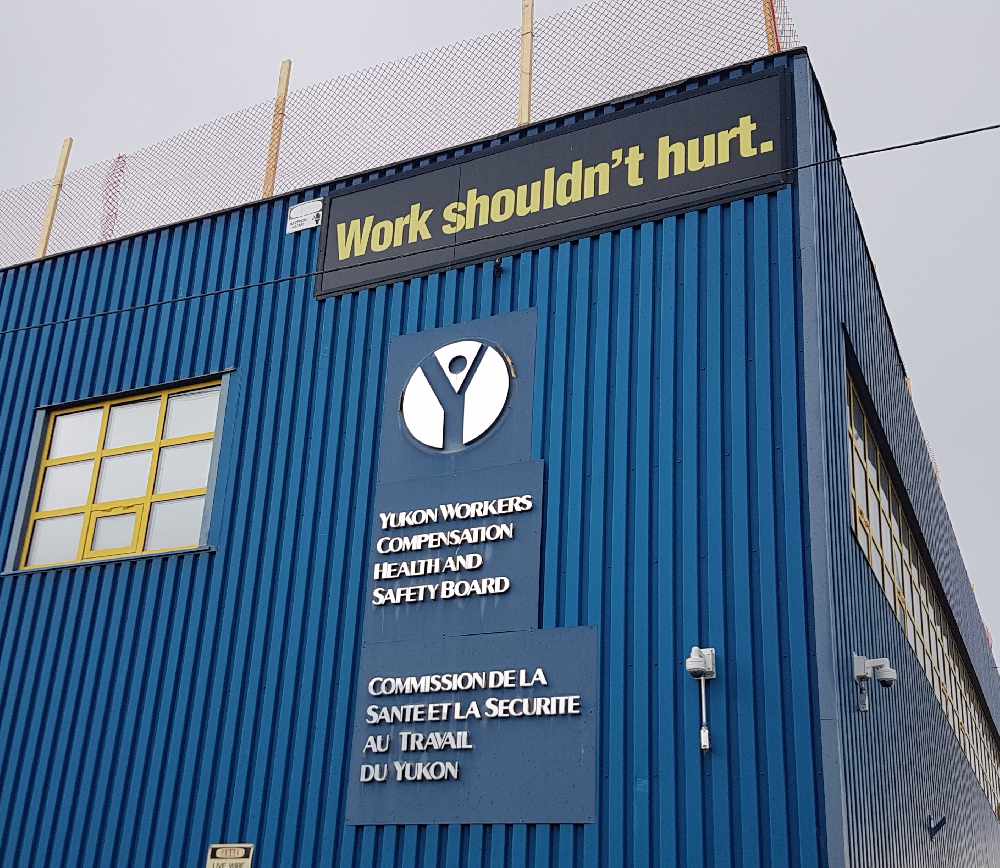 The Yukon Workers' Compensation Health and Safety Board is releasing their 2017 report. Photo: Tim Kucharuk/CKRW.
The Workers' Compensation Health and Safety Board says it's in a good position, and will help employers by having assessment rates out sooner.
Yukon's Workers' Compensation Health and Safety Board says it will release assessment rates for employers by the end of August to give businesses a chance to better prepare for the upcoming year.
The announcement comes during WCB's annual information meeting Thursday afternoon in which the board released their 2017 annual report, and a new strategic plan.
Board Chair Mark Pike says both the health and safety and financial systems remain strong.
"Yukon employers continue to contribute to the compensation system at rates that are below the cost of caring for injured and ill workers, and this will continue until we reach our target range." Pike told a roomful of chamber and business industry members.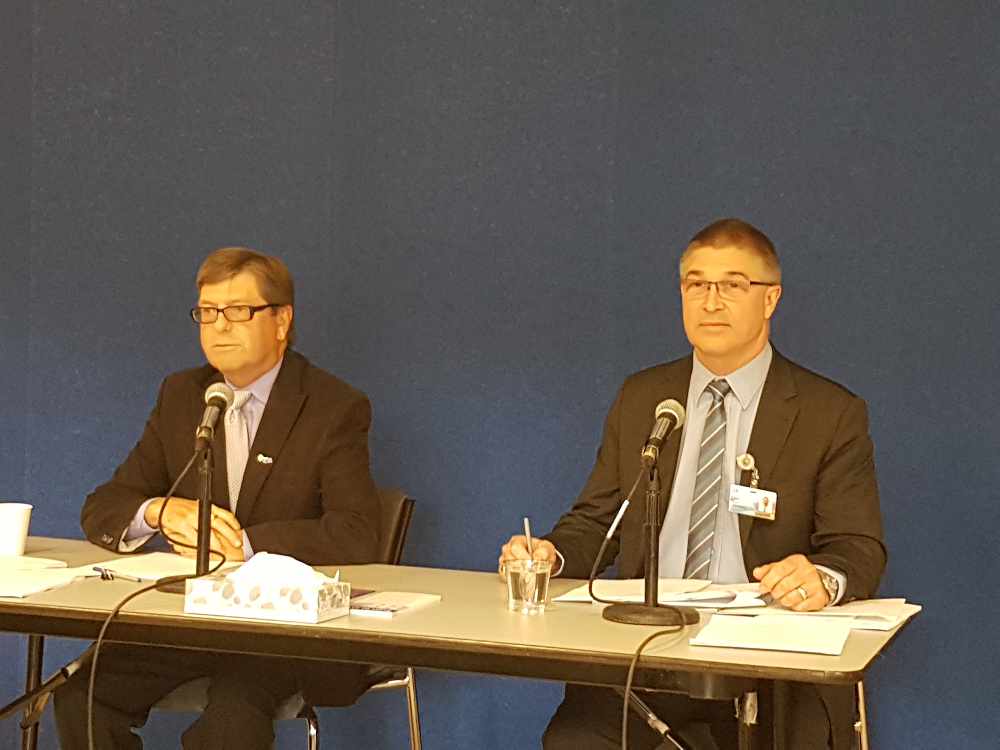 President and CEO Kurt Dieckmann says WCB is also dealing with more mental health claims due to worker awareness, as 36 such claims were received in 2017, which with the help of outside sources, were dealt with quickly and effectively.
"Mental Health claims, and claims for (post-traumatic stress disorder) in particular, are complex and can be psychologically and emotionally taxing on the claims staff who manage them." he said.
"Recognizing this, we offered resiliency training last year to support these staff."
(Inset: Pike, (left) and Dieckmann give their 2017 update Thursday afternoon. Photo: Tim Kucharuk/CKRW)
In the report, WCB says over 23,000 workers were covered last year, with 1,043 injury claims, and claims costs at $25.6 million.
The report says all of those figures on the rise due to the fact there are more workers in the territory.
There was one workplace death last year, down from three in 2016.
Dieckmann stresses one injury or death is too much, and the goal is to get to zero.