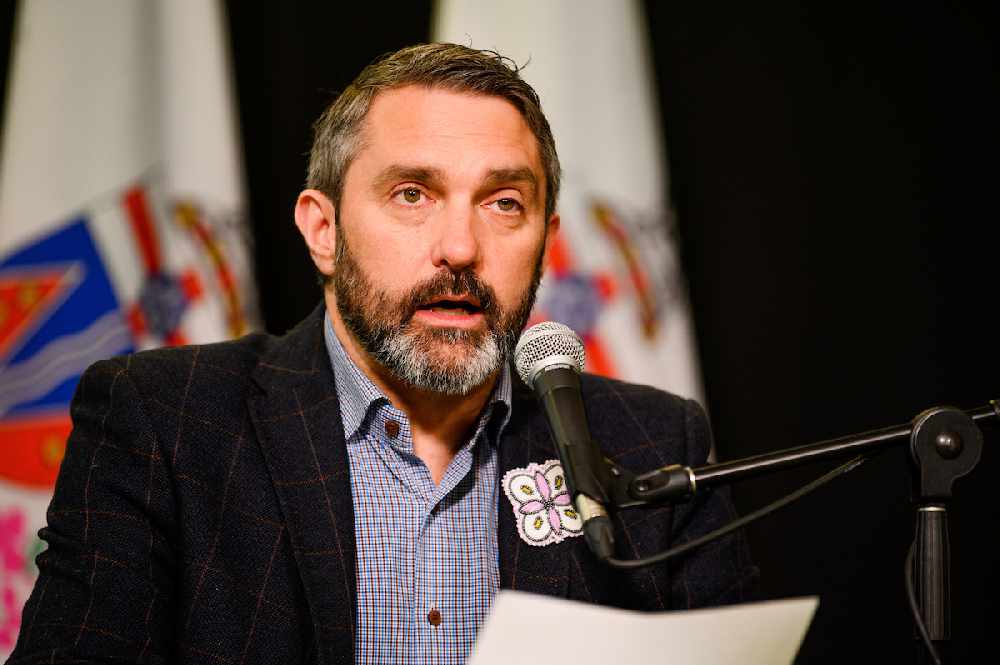 Yukon Premier Sandy Silver made three key announcements at Friday's COVID-19 briefing. Photo: Alistair Maitland/Yukon Government.
Premier Sandy Silver says the extension does not mean anything has changed; bars can re-open next Friday; one more charge laid for not self-isolating.
Yukon's State of Emergency due to COVID-19 is being extended an additional 90 days.
In making the announcement at Friday afternoon's COVID-19 briefing, Premier Sandy Silver cautioned this doesn't mean a delay in the re-opening of businesses or lifting of restrictions.
"Extending this State of Emergency does not change our path forward plan, and it does not signal an increase (of) risk to Yukoners," Silver said.
"It means Yukon still has the tools to manage the situation if we need to adapt quickly."
The premier also says pending an approved operating plan, bars can re-open next Friday.
Chief Medical Officer of Health Dr. Brendan Hanley says guidelines will be similar to restaurants, but notes establishments are regulated anyway and subject to inspection.
"What we want to discourage is, of course, the tendency to cluster or gather," Hanley said.
"If the rules and the plans are followed, that's definitely a manageable risk."
Silver also announced there was one more infraction under the Civil Emergency Measures Act. The cabinet office confirms the case was in Whitehorse and the charge was for allegedly not self-isolating. No other details were given.
The three takeaways from today's update from @Premier_Silver.

*Bars re-opening next Friday;
*Another CEMA infraction; and
*State of Emergency extension. pic.twitter.com/jqUYDCOnId

— Tim Kucharuk (@TimKucharuk) June 12, 2020