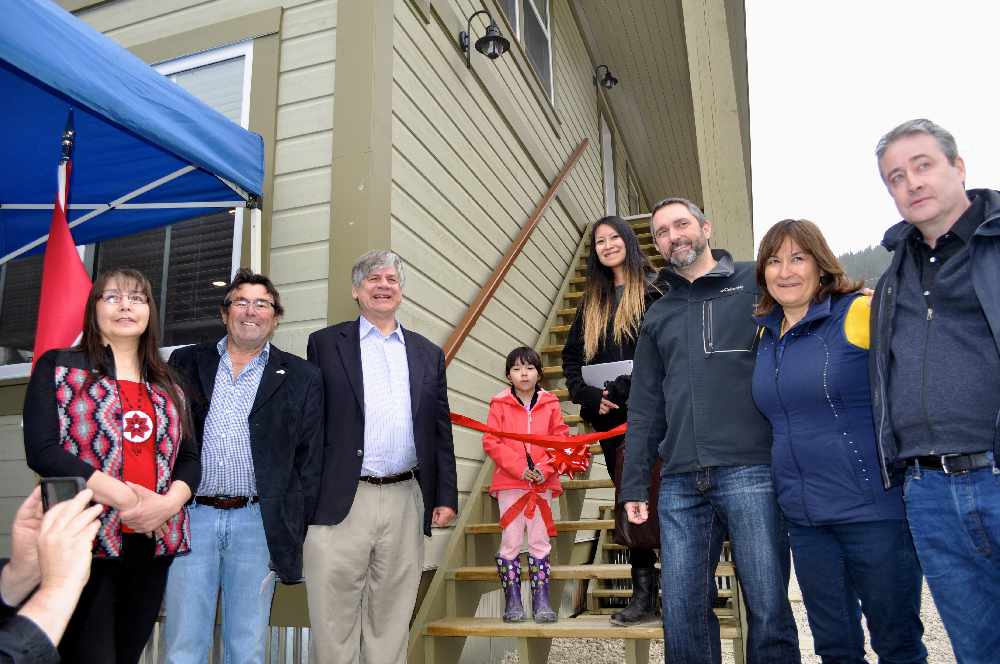 Project partners pose for a photo at the opening of eight new housing units in Dawson this past May. Yukon Housing says the wait list for seniors and social housing has doubled since July 2016. Photo: Yukon Government.
Yukon Housing says while the number varies month to month, 217 people were on the list as of September 30th, compared to 105 in July 2016.
The Yukon Housing Corporation says its wait list for social and seniors housing has more than doubled since July 2016.
The Corporation's Sarah Murray says the number has gone from 105 last year to 217 as of September 30th.
While she wasn't sure why there was such an increase, Murray says the numbers do change monthly, and those on the list are placed as soon as there's a vacancy.
"Social housing units are allocated, not in chronological order in which they have applied, but rather based on need." Murray told the RUSH.
"If the applicant is a victim of violence, or a rural tenant needing relocation for medical reasons, we make sure they are higher up on the wait list."
Murray says there's a number of programs in place to help increase units throughout the territory.
"We're working diligently to increase the affordability, and quality, and accessibility of housing throughout Yukon." said Murray.
"The Municipal Matching Rental Construction Program is one program, but there are other programs available to individuals, and the private sector who are interested in partnering with YHC to increase housing."
As for recent projects, the 42 unit River Bend Project in Whistle Bend is under construction in Whitehorse, while eight rental units opened in Dawson in May.