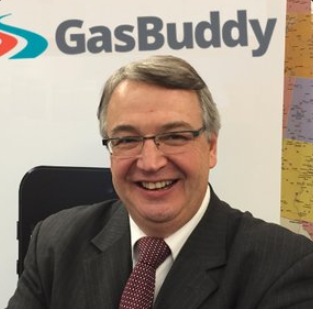 Gas Buddy Senior Petroleum analyst Dan McTeague (Twitter)
A senior petroleum analyst with Gas Buddy says supply issues in the united States have led to a price spike in Yukon.
A senior petroleum analyst with Gas Buddy says gas prices in the territory will fall back down following a recent spike of 10 to 15 cents.
Dan McTeague says the increase is linked to supply issues in the United States, including a burst pipeline and refineries undergoing long-term maintenance.
"So it looks like what we have here in Whitehorse is a bit of a delayed reaction, but wholesale prices jumped after a major market which really is the pace setter for gasoline prices in western Canada out of Chicago. It saw a significant draw in inventory at a time when supply is becoming a little more constrained."
McTeague says the prices will eventually come down however the days of moderate prices could soon be gone as the country introduces a carbon tax.
"Guaranteed increase of 2.3 to 2.4 cents a litre here in the Yukon and that will increase by an equivalent amount every year, come January 1st right till 2022, at which point you'll be paying an additional permanent 12 cents plus a litre. I don't want to say get used to these high prices but the moderate prices we've been accustomed to in 2015, 2016, 2017 may be something we look at in the rear view mirror."
McTeague says refinery costs and environmental regulation have also made production in Canada too expensive, forcing heavy reliance on the United States.