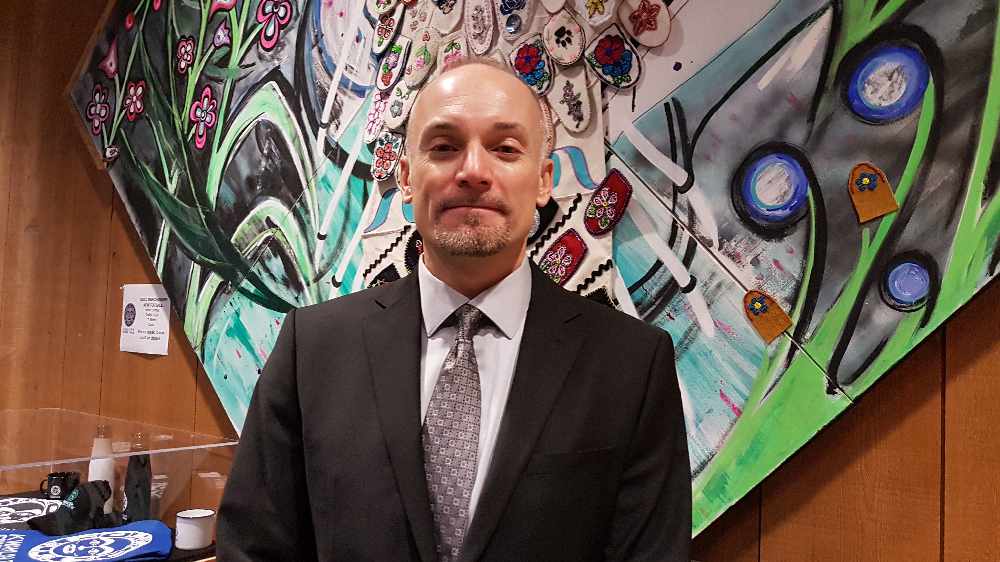 Steve Gotch from the Department of Fisheries and Oceans in Whitehorse. By Tim Kucharuk / CKRW
A meeting in Whitehorse is getting the 2019 numbers from both Yukon and Alaska officials.
The Yukon River Panel is wrapping up two days of meetings in Whitehorse on Tuesday.
The panel, which is made up of fishers and users of Yukon River salmon from both sides of the border, is hearing the latest information concerning Chinook and Chum salmon.
Panel co-chair Steve Gotch from the Department of Fisheries and Oceans in Whitehorse says the meeting heard while Chinook salmon numbers were above average at 100-thousand at the mouth of the river, only about 40-thousand made it to the border.
"For all intents and purposes, the storyline is that perhaps, the fishery management measures that were implemented in Alaska were not sufficiently restrictive to meet the treaty obligations to pass fish into Canada."
Gotch says more can be done--particularly on the Alaska side--to honour the International Pacific Salmon Treaty.
"That is to sustain long term, healthy populations of Canadian origin salmon in the upper Yukon River, while still providing for some fishery opportunities. In particular, in Canada to First Nation fisheries."
As for the Climate Change aspect, Gotch says while temperatures at the mouth of the river were six degrees above average when the salmon went through, the fish are resilient and accustom to warmer Pacific temperatures in California.