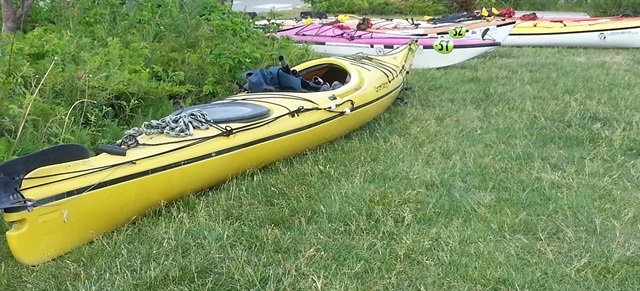 Registration is now open for the 2018 Yukon River Quest. Photo: Tim Kucharuk/CKRW file.
2018 marks the 20th edition of the boating trek from Whitehorse to Dawson City on the Yukon River.
Registration is now open for next year's Yukon River Quest.
Yukon River Marathon Paddlers Association President Roger Hanberg says the 20th anniversary of the race on the Yukon River from Whitehorse to Dawson could see over 250 paddlers hit the water.
"We have increased the amount of registrants from 100 teams to 125 teams." Hanberg said.
"We hope to have at least 100 or more (team) entrants on the water this year."
Hanberg says the increase in teams is due to interest in Stand Up Paddleboards, while C4 canoes are in their own class.
He says for participants, the 715 kilometre river paddle can be a life-changing experience.
"It's not an easy event. Anybody that attempts it, I think comes to realize their accomplishment, and it's just something that is very rewarding once you complete the race."
While not getting into details, Hanberg says a number of special events are planned in both Whitehorse and Dawson City to mark the River Quest's 20th anniversary.
You can sign up for next June's race on the River Quest's website.