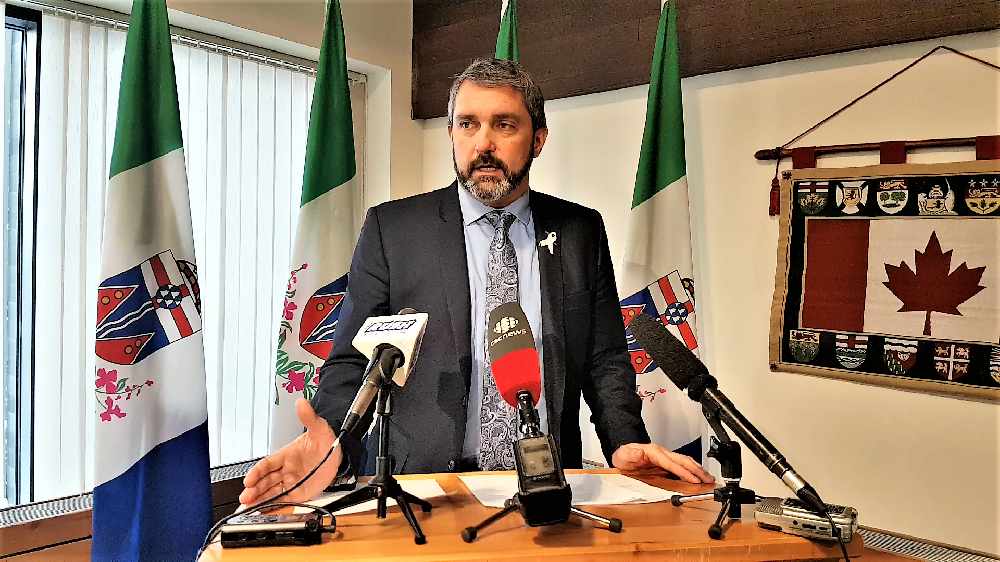 Premier Sandy Silver. Photo: Tim Kucharuk/CKRW file.
Premier Sandy Silver announces exemptions for airline fuel and rebates for placer miners, but other details still scarce.
Yukon's Premier is unveiling more details around carbon pricing in the territory.
During a press conference in Whitehorse Wednesday afternoon, Sandy Silver announced airline fuel will be exempt from any carbon pricing, and placer miners will get a rebate for any amount they pay in carbon levies.
Silver says the north faces unique challenges but a carbon pricing mechanism can still be effective.
"This focuses in more as to what a carbon pricing mechanism is suppose to do." he said.
"If a carbon pricing mechanism is to work, it can't affect those areas that can't have an alternative, or have those fixed prices right?"
Silver says despite the exemptions, carbon pricing is still an effective tool to fight climate change.
"The price of doing nothing is extreme. So, this is our way of being on the right side of history when it comes to environmental protection." Silver told reporters.
"At the same time, having Ottawa understand the unique circumstances of living in the north, how expensive it is here to live in the north, and making sure we focus in our efforts into the retrofits program."
Silver says any money collected through carbon pricing will be returned to Yukoners including First Nations, businesses, and municipal governments but it's still unknown how it will be allocated.