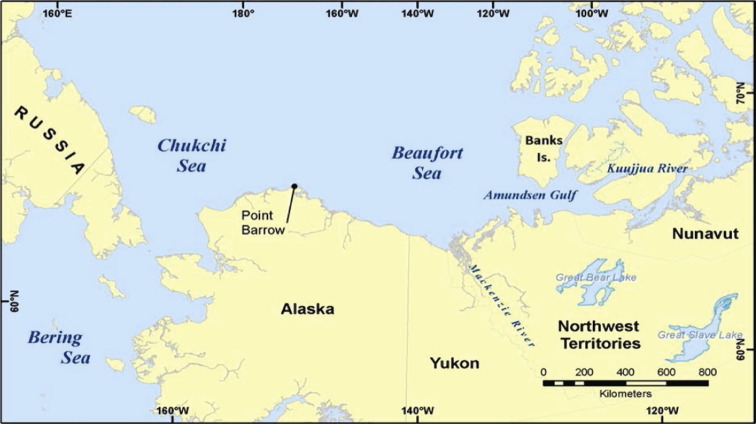 Yukon wants to consult about what will happen with offshore Oil and Gas development in the Beaufort Sea. Map: sciencedirect.com
Ottawa is announcing some next steps after 2016's moratorium, and the territory says it's ready to provide input.
The Yukon government says it's pleased Ottawa is recognizing the importance of involving northerners in discussions around offshore Oil and Gas development.
On Thursday, the federal government announced it would co-develop with northerners the scope of an impact assessment review every five years, negotiate a Beaufort Sea oil and gas co-management and revenue-sharing agreement, and freeze any existing licenses.
Janine Workman with YG's cabinet office says from the start, the territorial government has asked for joint management of offshore resources, and for collaboration on any future decisions regarding oil and gas development.
She tells the RUSH in an e-mail statement, any decisions made for the north need to be made by the north, and it's critical Yukoners are given the chance to chart a self-determined way forward.
Prime Minister Justin Trudeau announced an indefinite moratorium on all offshore energy exploration in the Arctic in 2016 subject to a review every five years.
(with copy from the Canadian Press)