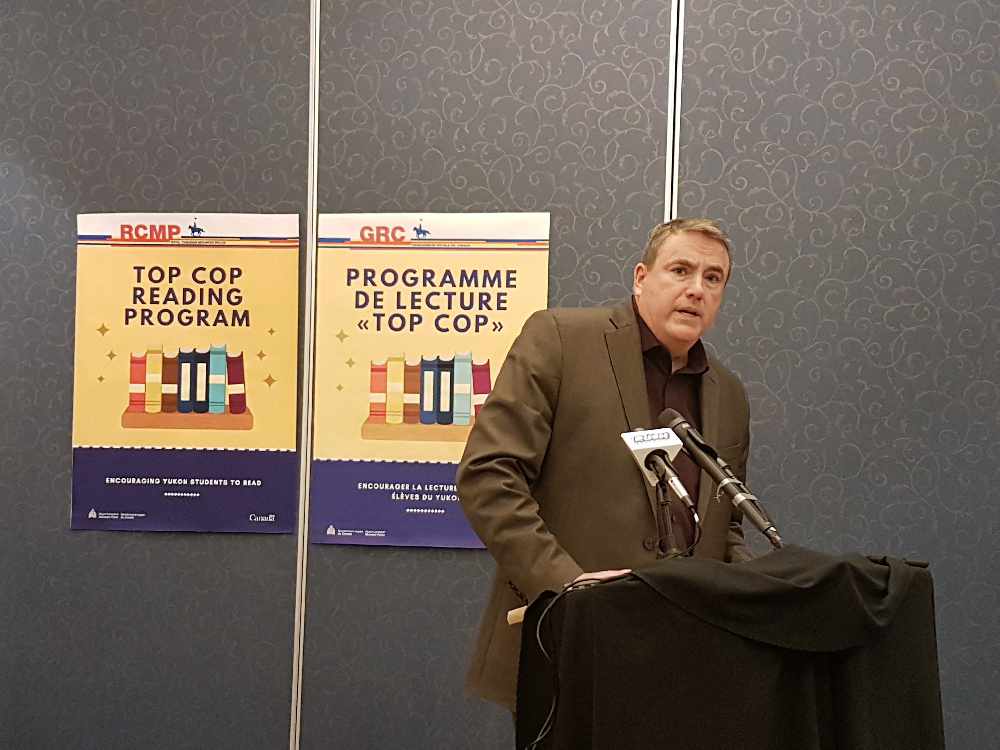 M Division Commanding Officer Chief Superintendent Scott Sheppard at Tuesday's announcement. Photo: Tim Kucharuk/CKRW.
The Top Cop Reading Program will start in the communities as a way to get students reading outside of normal school hours.
The Yukon RCMP is launching a Top Cop Reading Program for students up to grade 4 in the communities outside Whitehorse.
Commanding Officer Chief Superintendent Scott Sheppard says the program, which originated from a detachment in Mission, B.C., before an officer brought it to Faro, encourages students to read on their own outside school, as the more minutes they read the higher police rank they get.
"It encourages parents and guardians to be directly involved with their child's reading development."
"It allows children to meet an RCMP officer in their community under very positive circumstances. It promotes positive interaction with the police at a young age, and it contributes to crime reduction and prevention."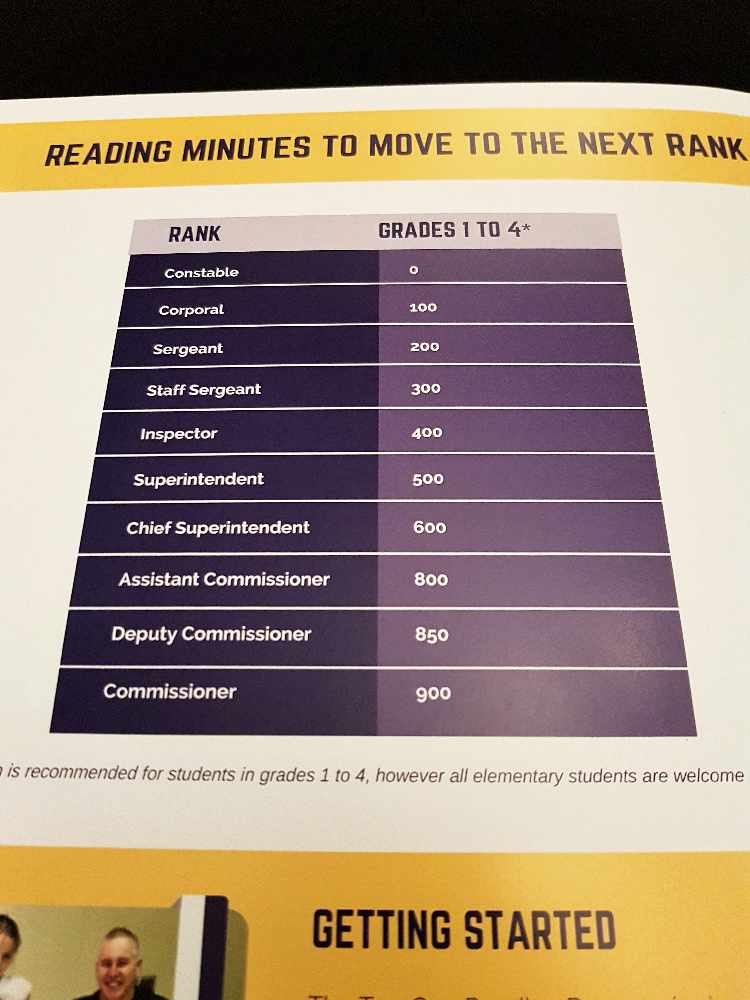 Corporal Robert Drapeau brought the program to Faro, and says it allows children to participate at their own pace.
"Even a fast reader that can read four little grade-level books within the 30 minutes, they're not going to go up higher up the RCMP rank based on their reading ability."
At the end of the program, some students will be escorted to school by an officer in Red Serge, and take part in a special day of activities.
Tuesday afternoon's announcement was made at a Commanding Officer's Yukon First Nation Advisory Committee meeting in Whitehorse.
(Inset: the rankings and number of minutes needed as part of the program.)