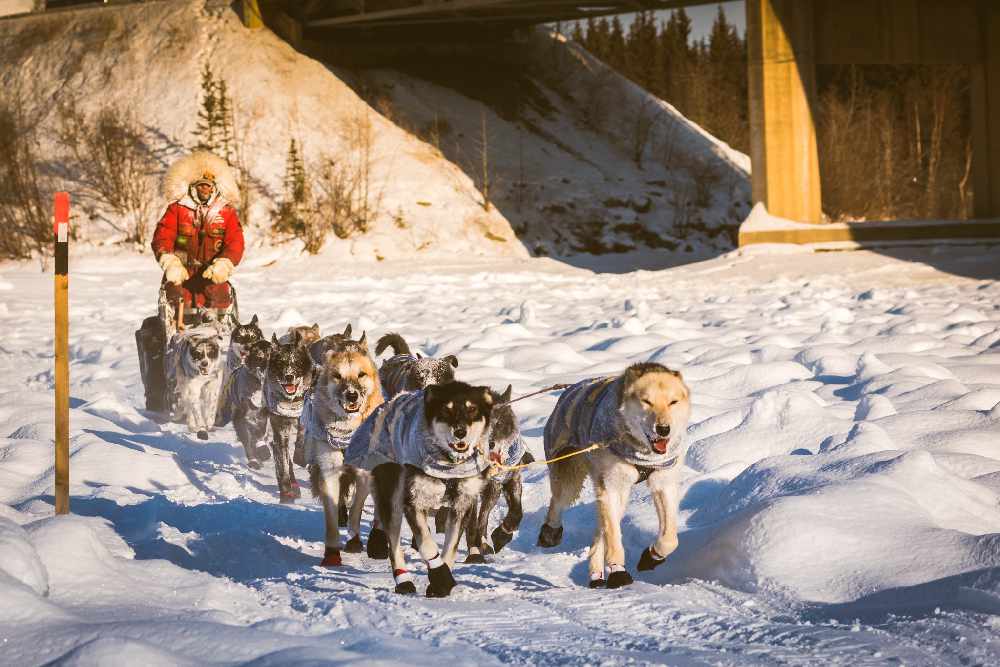 Two-time Yukon Quest champion Hugh Neff nears Carmacks with his team during last year's race. 26 musher hit the start line Saturday in Fairbanks. Photo: Yukon Quest.
The 35th edition of the 1,000 mile dog sled race will see 26 teams leave Fairbanks Saturday morning.
The 35th Yukon Quest 1,000 mile dog sled race gets going in Fairbanks Saturday.
26 mushers are expected to hit the trail, with the final destination of Whitehorse in about 9 or 10 days.
Yukon Executive Director Natalie Haltrich says officials are feeling great heading into the start, and the mushers are poised for some good conditions on the Alaska side.
Haltrich says the race does have some detractors, but she focuses on those who take part and enjoy the race.
The 364 dogs who will start the Quest will be under the scrutiny of a team of 15 veterinarians.
Head Veterinarian Dr. Nina Hansen says the dogs have already had a thorough look-over on Sunday, and there will be vets at every checkpoint and dog drop.
This is Hansen's ninth year on the trail, and fourth as head vet.
Defending champion Matt Hall is back to defend his title, and is joined by former winners Hugh Neff, and Allen Moore, along with 12 other veterans, and 11 rookies.
CKRW The RUSH will have live coverage of the first two mushers leaving the start line beginning just before noon pacific time, then updates as the mushers hit the trail.