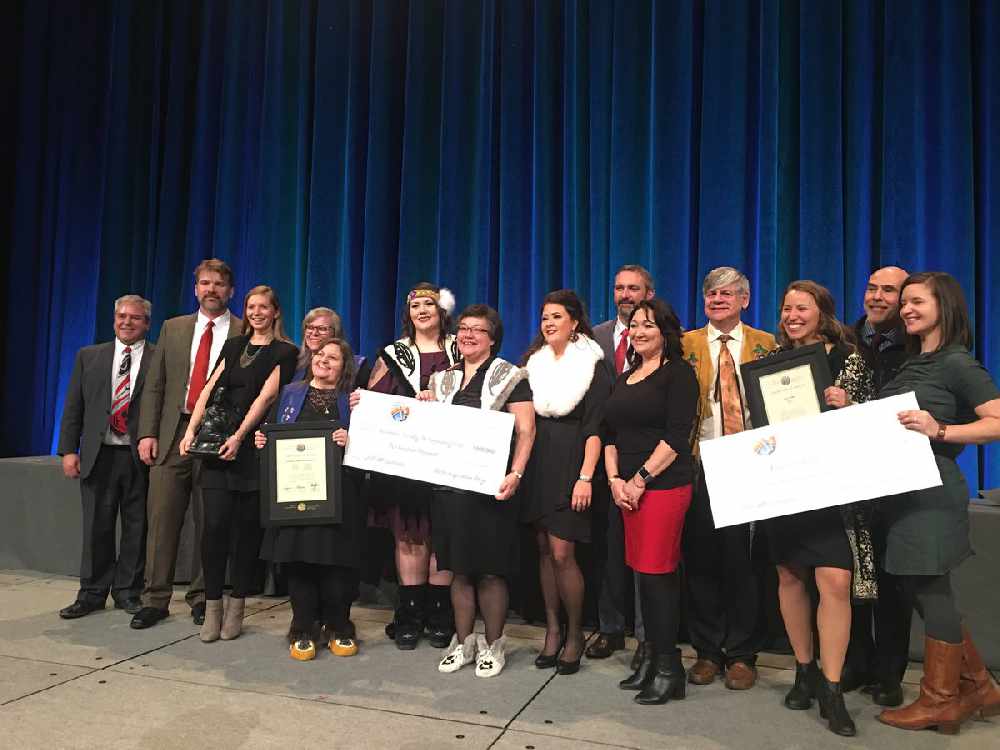 MP Larry Bagnell, Premier Sandy Silver, and Whitehorse Mayor Dan Curtis with Yukon winners of the Arctic Inspiration Prize in Ottawa Wednesday night. Photo: Larry Bagnell/Twitter.
The Arctic Inspiration Prize Awards Ceremony saw two Yukon endeavours honoured for their work, while it was announced Whitehorse will host next year's event.
A couple of Yukon projects picked up substantial awards at the Arctic Inspiration Prize awards ceremony in Ottawa.
The Our Families, Our Way: The Peacemaking Circle put on by the Carcross/Tagish First Nation was awarded $500,000, while the Whitehorse-based Rivers to Ridges project picked up $100,000 at Wednesday night's ceremony.
The CTFN project aims to revitalize the practice of peacemaking circles for children and families at risk through a Family Act, to train community members and professionals to work together.
The Rivers to Ridges project aims to open a forest school, with a focus on outdoor preschool programming, encompassing First Nations knowledge and including Elder involvement.
An Arctic Indigenous Wellness Project from the Northwest Territories picked up the night's major one million dollar prize.
The number of Yukoners on hand at the ceremony also found out Whitehorse would be hosting next year's awards ceremony.