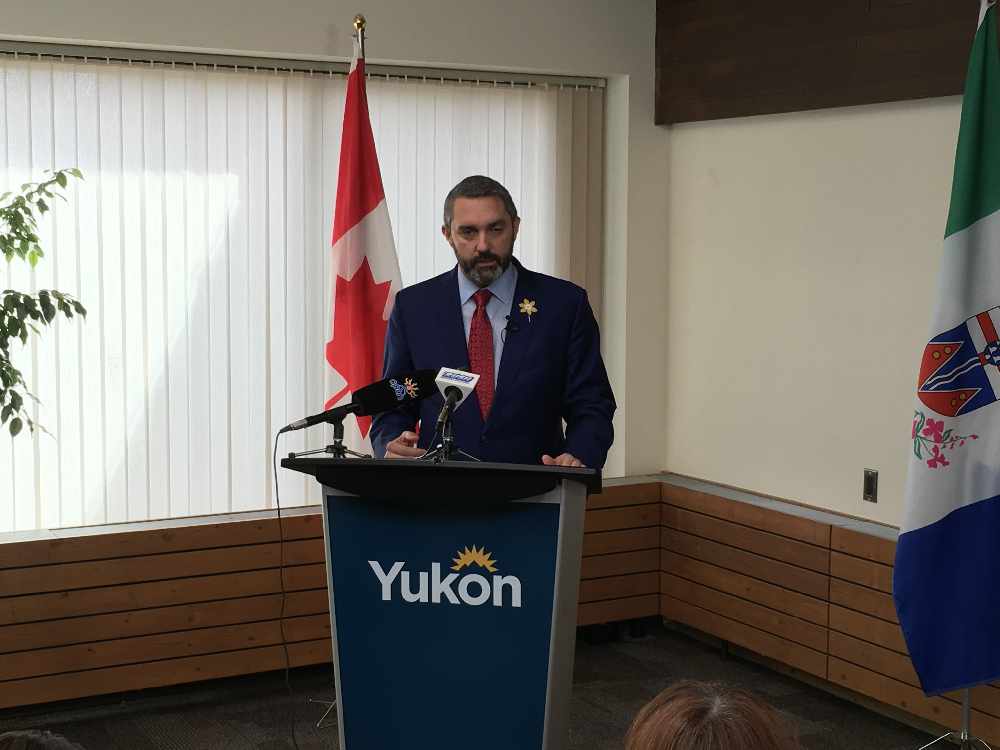 Yukon Premier Sandy Silver speaking to reporters following the conclusion of the Spring sitting of the legislature. (Oshea Jephson/CKRW)
Premier Sandy Silver, along with Premiers from Nunavut and the Northwest Territories were in Ottawa this week for meetings with the federal government.
Yukon's premier says it was a successful Northern Premier Forum in Ottawa.
Sandy Silver joined his counterparts from the Northwest Territories, and Nunavut in the nation's capital over the past two days and tells the RUSH, the three presented a united front going into meetings with various ministers including the Prime Minister.
"Presenting the fact that the northern territories, as much as we are vastly different in many, many different ways, the considerations that are special concerns and special circumstances for the North was a resounding success, having that story being told in Ottawa."
Silver says the three conveyed the message decisions for the north have to be made by the north.
"One of the main messages there, you know, is decisions for the North need to be made by the North. With all due respect to the Indigenous organizations that are across Canada, we have self-government in the North so again, we want to make sure that the decisions for the North are made by governments up here in the North."
Environmental issues, an Arctic Strategy, upcoming Carbon Pricing and infrastructure were also part of the discussions, with Yukon and Ottawa announcing a total of $594 million in infrastructure funding over 10 years.