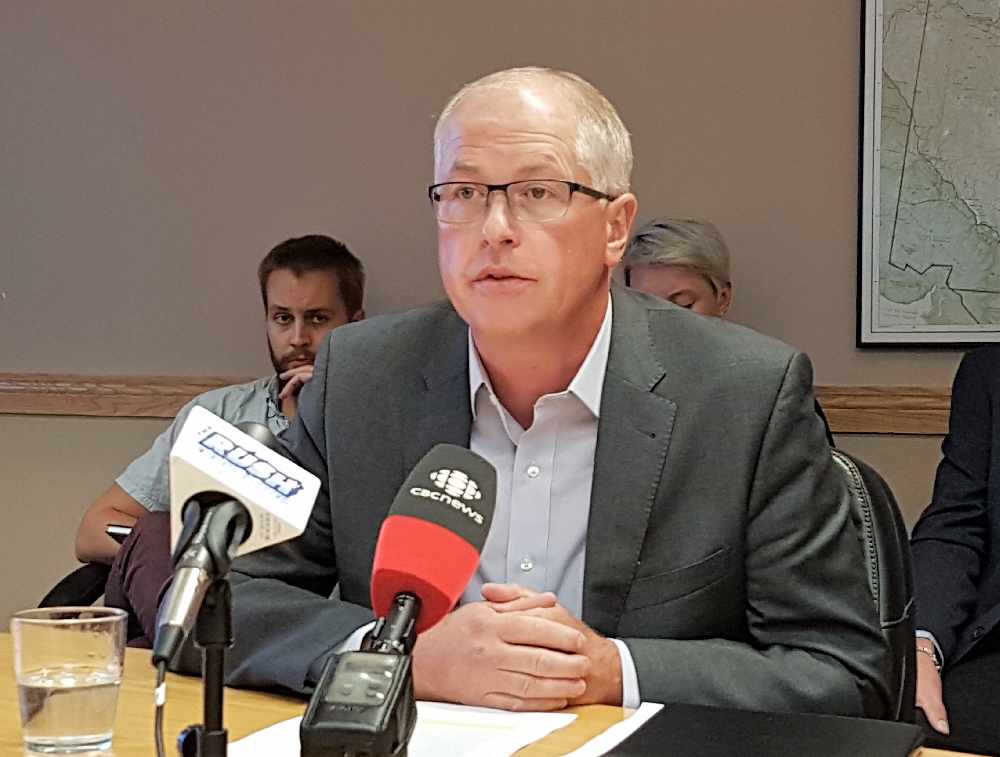 Environment Yukon Deputy Minister Joe MacGillivray talks with reporters on Tuesday morning. Photo: Tim Kucharuk/CKRW.
Environment Yukon says a review will be conducted to improve the system, however the Opposition Yukon Party says that should have been done sooner.
Environment Yukon says this year's Permit Hunt will go ahead despite two errors made in the lottery draw it conducted this month.
The department says the errors had to do with how 311 applicants were weighted in the draw, as the lottery transitions from paper to computer, with the new system not cross-referencing double names.
Deputy Minister Joe MacGillivray says the error is regrettable.
"Although, we are aware that there are errors with the redraw results, we know that this draw is more fair than the first one that was completed, because the original data errors have been corrected." MacGillivray told reporters at a Tuesday morning briefing.
"With hunting season starting next week, we wanted to provide sufficient time for hunters to prepare and make necessary arrangements."
MacGillivray also announced an independent review of the lottery system.
Those who were affected by the error will have another year's weight added the next time they apply, and all unsuccessful applicants will have their fees refunded.
The 311 were to be contacted by Environment Yukon on Tuesday.
The Opposition Yukon Party says it is pleased the Yukon government is embarking on an independent review of the system.
However, Environment Critic Wade Istchenko says it's something he's been calling for since May of last year, and concerns really came in after the two errors were reported in the lottery this month.
"People phone me, and say 'I got a draw,' then they phone me back and say 'I don't have a draw' what's wrong? and I say I've been asking for a year." Istchenko told the RUSH.
"I'm glad they're finally going to do something. I'm a little disappointed in the minister. Her basic inaction over the last year has caused this."
Istchenko says a review was on the former government's radar a few years ago, and did get after the department when any concerns were brought up.
The permits apply to hunt caribou, sheep, moose and mountain goats, however, Environment Yukon says the Kluane Sheep draw was unaffected as that lottery is not weighted.