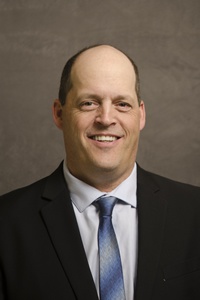 Leader of the Opposition Stacey Hassard (Yukon Legislative Assembly)
Interim Opposition leader Stacey Hassard says an announcement at the AYC meeting in Dawson City goes against what Yukon's Premier has said on the carbon tax.
The Opposition Yukon Party says an expected announcement from the premier at this past weekend's Association of Yukon Communities meeting in Dawson City on carbon tax rebates for municipalities fell flat.
Interim Leader Stacey Hassard says premier Sandy Silver also announced a carbon tax exemption for airlines at the meeting, which goes against the Premier's claims of no exemptions for any industry.
"I'm a little curious now to see, you know, this coming weekend is Gold Show you know, is the Premier going to now announce that mining companies will be exempt? It's really concerning for Yukoners to not be getting the information."
Hassard says municipalities are indicating their frustration to him, as they aren't getting much in the way of answers on potential rebates, as cities, towns and villages need to plan ahead.
"The Premier had said that he would be providing details at the AGM in Dawson City and all he did was announce that he had written a letter a few days previous saying that yes, there was going to be rebates, but there's no information on when, how, or anything else."
The premier's office does confirm to the RUSH, Silver spoke of a special consideration for in-Yukon flights not being subject to carbon pricing.