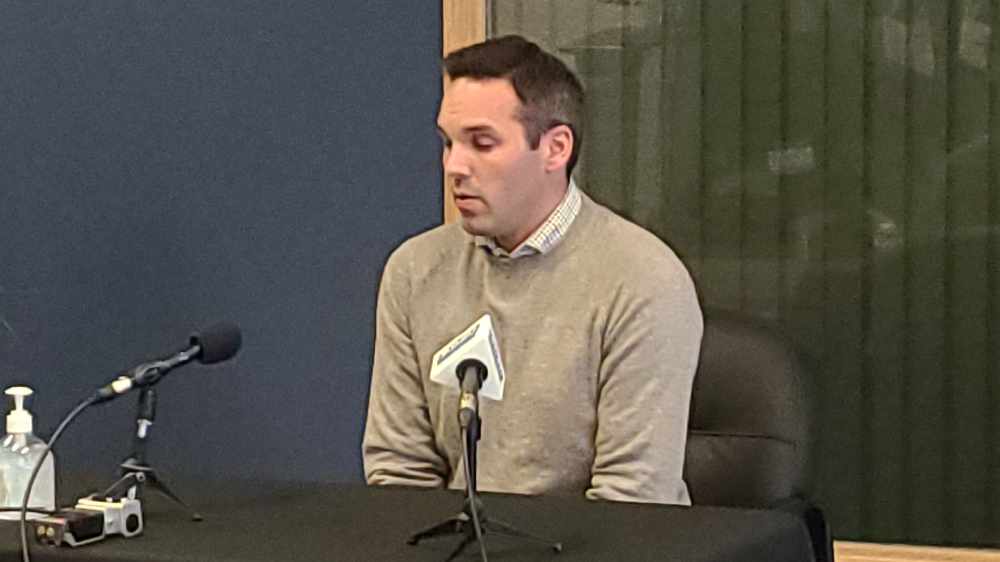 Currie Dixon says the Yukon Party is hoping to form government in the territory. Photo by John Kennedy / CKRW
Party Leader Currie Dixon says the party is opening the processes for nominations.
The Yukon Party is now looking for candidates to run in the upcoming territorial election.
In speaking with the RUSH, Party Leader Currie Dixon says after formalizing the rules and processes through the Executive Council last Friday evening, the nominations can begin.
"Our membership is at a record high, about 1,600 members, which is more than any other political party in Yukon. It's an exciting time with an election right around the corner, so we're reaching out to let Yukoners know that our process is open and we're looking for candidates."
He says the Yukon party is looking for more MLAs to help fill seats and ultimately form the government here in the territory as some of the incumbent MLAs are looking to continue running in their respective ridings, but there's still plenty of room on the team.
"There's a number of seats that we don't hold, that we're looking to find some new folks for. We've heard from a lot of different people from a lot of different backgrounds who are interested in running. We're looking for folks who want to serve their communities and represent them in the Yukon Legislative Assembly."
Dixon says anyone who has thought of serving their community and representing the Yukon Party can feel free to reach out.