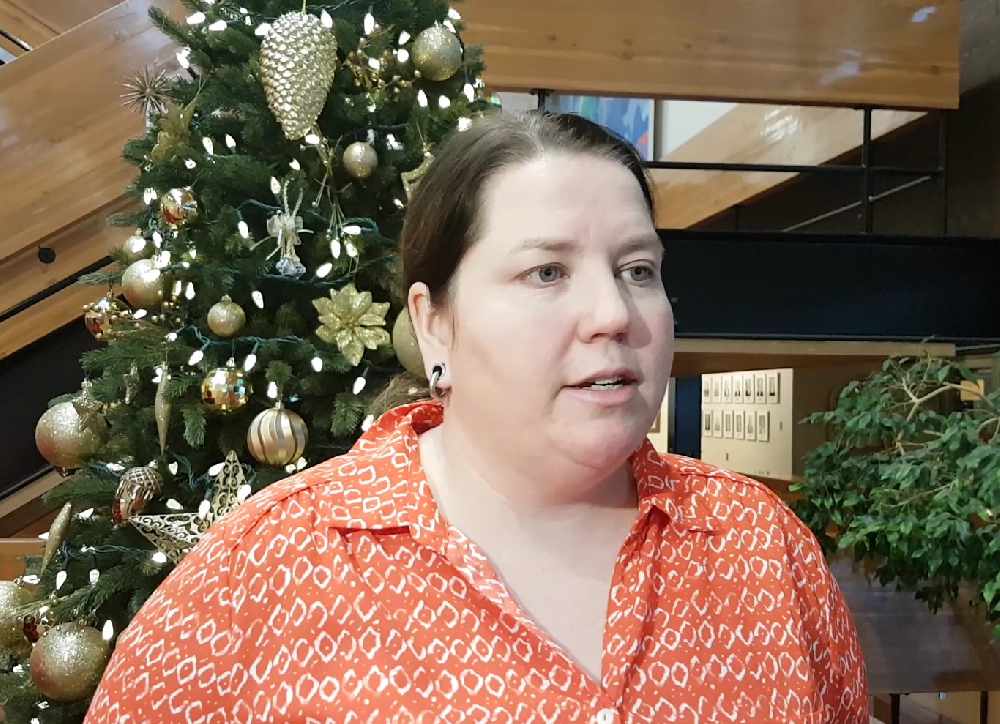 Yukon NDP interim leader Kate White (Tim Kucharuk/CKRW)
Interim Leader for the Yukon NDP, Kate White, says 2018 will bring a continued push for a minimum wage review.
The Yukon NDP's Kate White says the biggest highlight of 2017 for her was the favourable Supreme Court of Canada ruling on the Peel Watershed.
The party's interim leader tells the RUSH, it was so good to see so many people get the result they wanted after a five-year fight.
"I've seen them outside the legislative assembly for the first day of the sitting and the last day of the sitting for five years. I saw them in droves in the legislative assembly. I saw them everywhere so to be able to see some of them again in that capacity of 'we finally reached the end and it was the decision we were looking for', it was beautiful."
As for 2018, White says her party will follow up on a minimum wage review.
"We concentrated on the issues that have always been important to us. We have been fighting for them since the beginning of time so it, of course, those are things that we continue on. Of course, I'm disappointed about the minister's answer around minimum wage review and I'll give him the head's up now, the fight for fifteen is on."
White says the NDP will also continue to fight for the rights of mobile home owners.