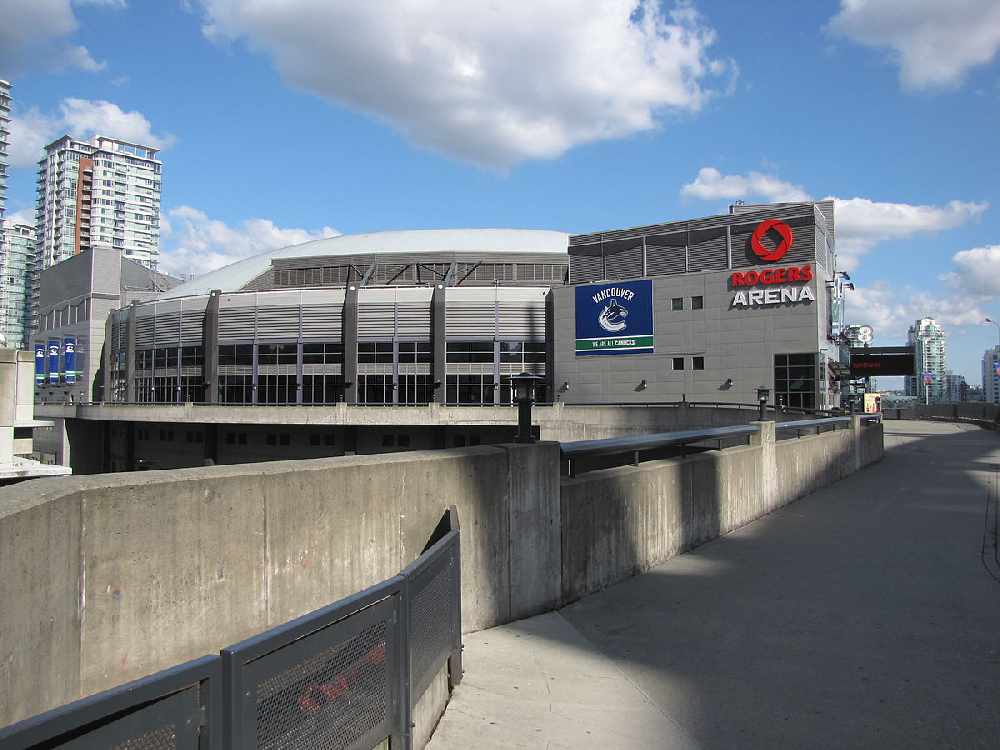 Rogers Arena in Vancouver. (Online Photo/Wikipedia)
The NDP says its troubling the Liberals didn't declare a $20,000 in-kind donation related to a hockey game fundraiser in Vancouver.
The Yukon NDP isn't buying what the Liberal Party is saying about why they submitted a revision to the party's revenue income report to Elections Yukon.
MLA Kate White says it's troubling the Liberals didn't initially declare a $20,000 dollar in-kind donation of a private suite at a Vancouver Canucks game during a December fundraiser.
"I wonder what would have happened had we not asked about it in the Legislative Assembly, I mean, as it stands, the Yukon Liberal Party collected 29 outside-of-territory donations for a substantial amount money. It's an example of how come we think that the financing of political parties in Yukon needs to change."
White adds when the premier was on the opposition side, he railed against the Yukon Party for their Vancouver harbour cruise fundraiser during Mineral Roundup, and wonders what the difference is between the two.
"If you're going to donate, for example a hockey box at a game, that should be something that is recorded and I think the fascinating thing is you'll find out that it's mining companies, and it's mining consultation companies. It's industrial players."
The Liberal Party president says it took him longer than expected to gather the information to submit.