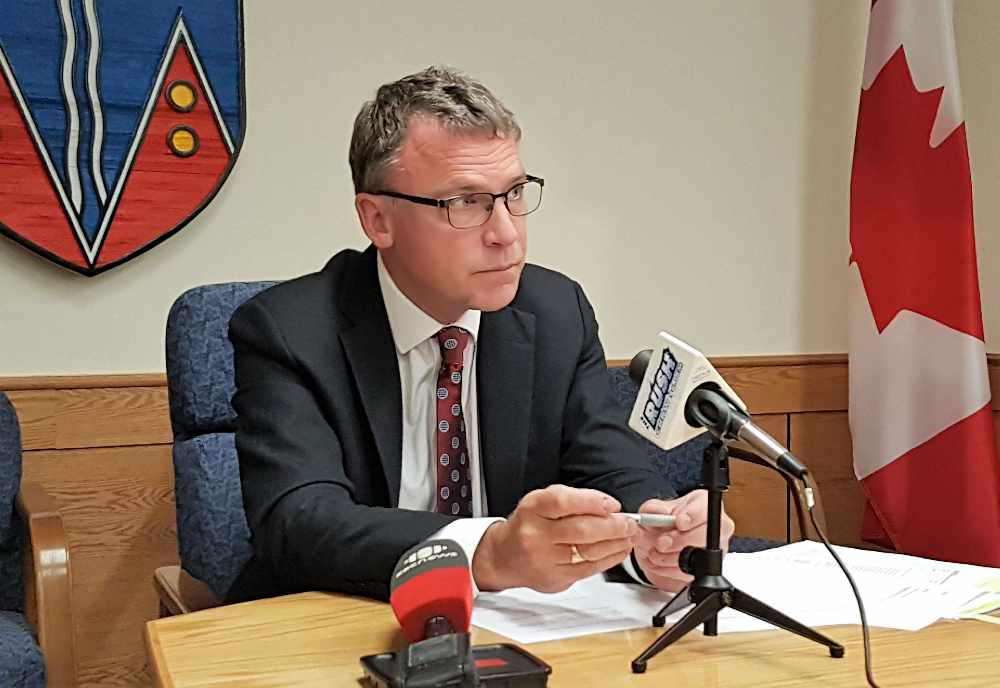 Minister Richard Mostyn. Photo: Tim Kucharuk/CKRW file.
The Third Party says as Yukon's largest employer the government must take the lead in addressing workplace harassment, while the minister admits more needs to be done.
With many high-profile instances of harassment and sexual harassment coming forth from around the world recently, the issue has made its way to the Yukon Legislature.
During Thursday's question period, NDP leader Liz Hanson presented numbers from a recent federal report which shows 60 per cent of workers surveyed faced harassment, with one-third encountering sexual harassment.
She's wondering as the territory's largest employer, what the Yukon Government is doing to address the issue.
"As the government, it must establish procedures to protect all employees, no matter what sector they work in." Hanson said.
"As an employer, (the government) has an additional level of responsibility and accountability to its own employees."
Minister in charge of the Public Service Commission Richard Mostyn told the house, the government isn't doing enough, and it has to be better, nothing this behaviour is not condoned, and action is needed.
Mostyn later told the RUSH, he personally has a zero tolerance for harassment.
"In this workplace, it's not acceptable in any way shape or form." Mostyn said sternly.
"When workers or any employee is harassed, they should come forward, and report that harassment. And when managers hear about that harassment, they have an obligation to take action, and deal with it."
Mostyn says the tools in place include the Charter of Rights, the Human Rights Act, Respectful Workplace Policy, with has its own office.
He notes government employees also have the Yukon Employees Union non-discrimination clause at their disposal.