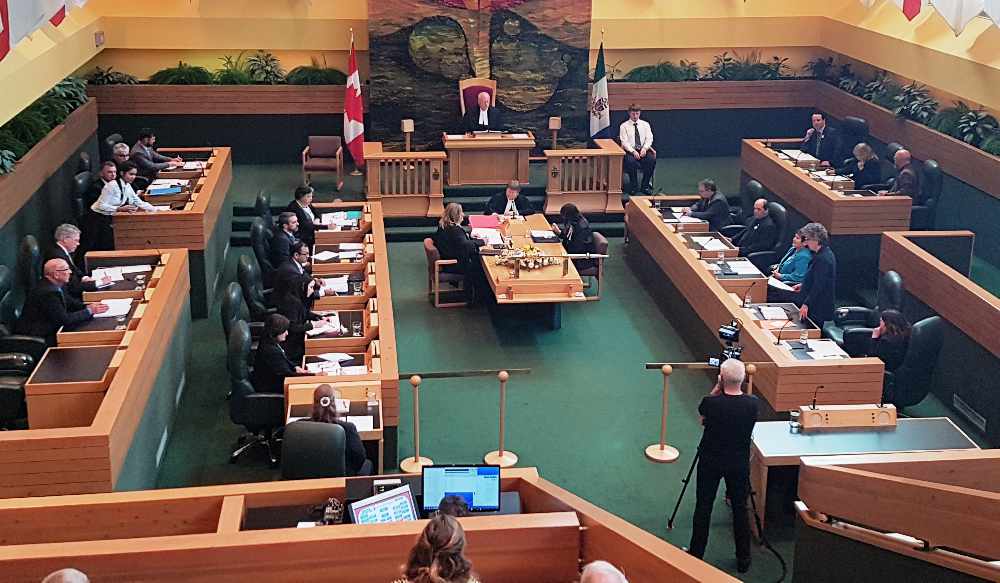 The Yukon Legislative Assembly. Photo: Tim Kucharuk/CKRW file.
The party says funding for direct operating costs has not increased in 10 years, while the government agrees a review is needed.
Yukon's NDP is asking the Liberal Government to increase the operating grants for licensed daycares and dayhomes in the territory.
During Thursday's question period, leader Liz Hanson told the house, there's been no increase since 2007, while federal transfers to the territory for daycare have risen 56 per cent during that time.
Hanson says the grant needs to be increased not only to keep quality daycare, but to prevent the full costs from being passed onto parents.
"Without this funding, parents will be paying much higher daycare costs." Hanson told the house.
"Heating and utilities, rent, insurance and supplies also come under the direct operating costs, and we all know that all these costs have gone up over the past 10 years."
Health and Social Services Minister Pauline Frost committed to review the operating grants, noting the territory signed the Early Learning and Childcare Framework in June with Ottawa.
Frost says discussions with the federal government on the framework have not quite wrapped up.
"And when that happens, we will most certainly work though Health and Social Services in consultation with department of Education, and with community stakeholders to better align childcare services in our communities." said Frost.
The framework commits Ottawa to providing $2.3 million dollars per year over the next 11 years for childcare in the territory.