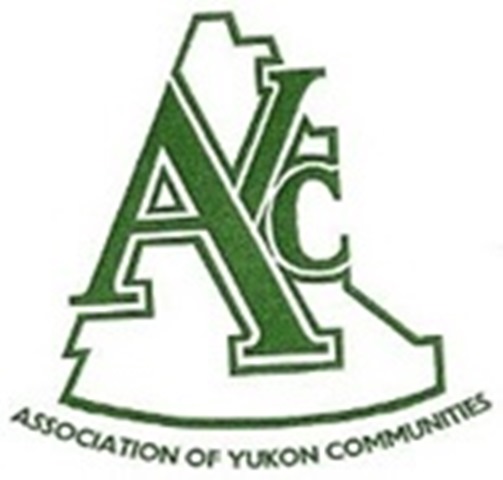 Tara Wheeler of Carmacks take over from Faro's Diana Rogerson as the Association of Yukon Communities holds their 43rd AGM and Conference in Dawson City.
The 43rd Association of Yukon Communities Annual General Meeting, and Conference saw the election of a new executive, and the passing of several resolutions in Dawson City on the weekend.
Tara Wheeler, who is a councillor in Carmacks, was elected as President, with Gord Curran of Teslin 1st Vice President, and Lee Bodie of Carmacks 2nd Vice President.
Wheeler, who takes over from Faro's Diana Rogerson says she has some big shoes to fill.
"We've had a great line of presidents in the past nine or ten years since I have been on (Carmacks) council." Wheeler said.
"I'm looking forward to it. I was a little nervous to begin with, but it's such a great organization, some great staff in there, and it really is a great executive and board."
Wheeler says some of the issues discussed, and resolutions passed pertained to solid waste and recycling, infrastructure funding, and cannabis costs to municipalities.
"Most of them have to do with clarity on issues, and more information and urging the Yukon government to look into things further such as how property tax assessments are done." said Wheeler.
The Yukon government announced at the meeting, it will begin to work on recommendations for the territory's solid waste management system.
Those include creating a regionalization strategy, adopting best practices as waste management facilities, and adding materials to the Designated Materials Regulation.
Mayo Mayor Scott Bolton received the AYC's highest honour--the Hanseatic Award--for his longstanding service to Mayo, while Teslin's Shelley Hassard picked up the Municipal Employee Award, and the Town of Faro won the Sustainable Community Award.