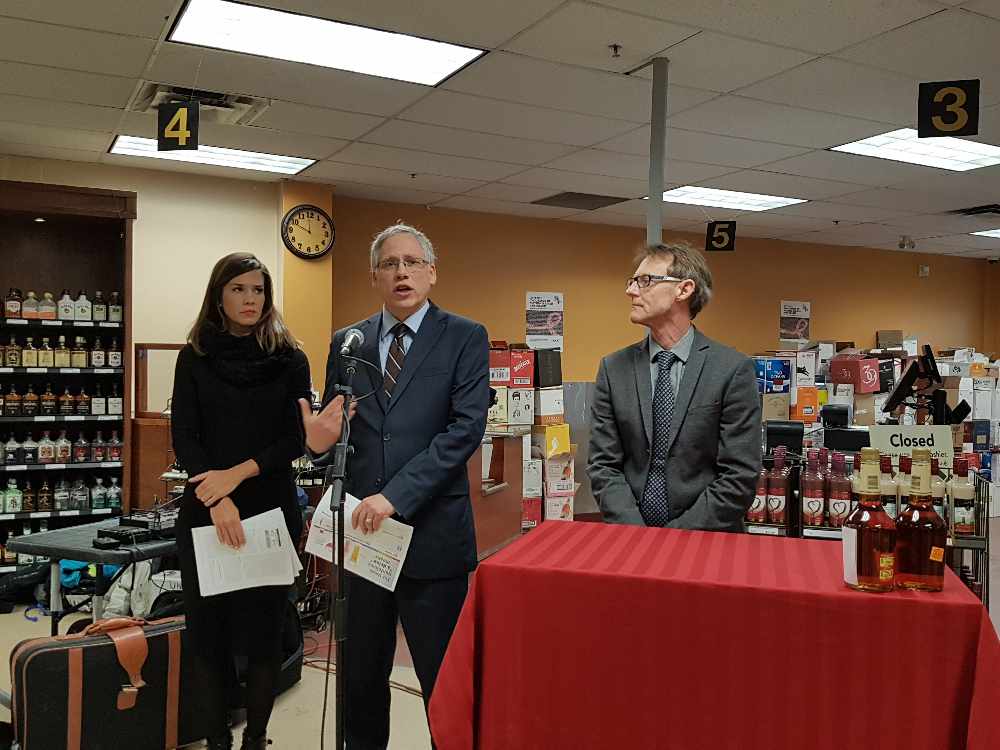 Minister John Streicker speaks at the launch of a Northern Alcohol Study last year. Streicker says changes to the Liquor Act won't come to the Legislature until the fall of 2019. Photo: Tim Kucharuk/CKRW file.
The minister in charge of the Liquor Corporation says the overall theme of public feedback has Yukoners asking for more access, combined with responsible drinking.
It seems Yukoners are open to allowing some liquor products to be sold in grocery stores like in other parts of the country.
The suggestion was part of the results of the Liquor Act review released by the Yukon Government Wednesday.
Minister in Charge of the Liquor Corporation John Streicker says he hears Yukoners want more access in a responsible way.
"If we were to explore that idea, it has to be balanced with how that's going to work with existing retail outlets, and how it would work generally around how we would create that culture of responsible drinking." Streicker said.
"Those are the questions we need to ask ourselves."
Streicker says that idea and others is why the government is going to form an advisory group, to help develop Liquor Act regulations, which will be brought in along with the Act in the fall of 2019.
"The better thing to do is to develop the (regulations) at the same time, and to engage the public around those." Streicker said.
"So we'll be developing an advisory committee made up of a range of views from across the community."
Streicker says he was pleased with all the feedback from the 44 meetings in 14 communities.
Almost 450 residents also provided input via survey.