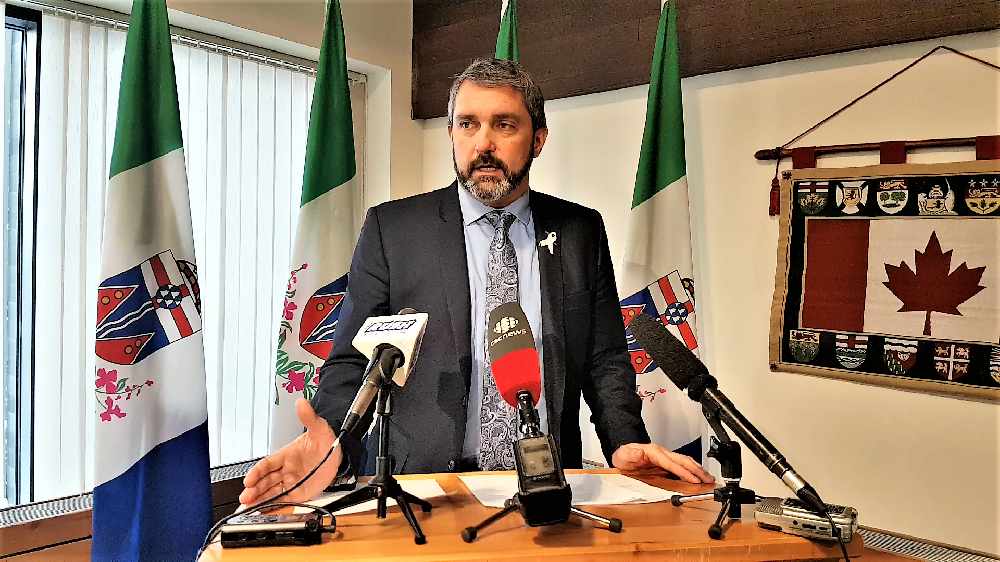 Premier Sandy Silver fields questions from reporters Monday afternoon. Photo: Tim Kucharuk/CKRW.
Nine bills were given assent by the Commissioner to wrap the 30 day session; Premier Sandy Silver calls the sitting 'productive'.
Yukon's Premier call the fall sitting of the legislative assembly productive.
In a session wrap up interview with reporters Monday afternoon, Sandy Silver says the legislation brought forward are changes to make Yukoners lives better.
The bills included: addressing mental health in the workplace, making changes to the Airports Act which had not been adjusted in 20 years, and improving the RCMP's ability to investigate missing persons cases.
The Financial Advisory Panel also delivered their final report during the session, and Silver says the government will take time in the lead up to Christmas to address issues brought up by the panel.
"Having us here, and having budgetary conversations now, is really going to do a lot of that legwork up front, which will expedite the process." Silver told reporters.
"I wish I could give you a date right now when we could come out with some concrete answers, but you will see the ramifications of the (panel) report in this budget coming up."
(Audio: Silver's full media briefing from Monday afternoon.)
As for the performance of his ministers, Silver says he's happy with what he saw, and does not foresee a cabinet shuffle in the future.
"I'm happy with the work that my ministers have done with their portfolios."
"When I take a look at the things that we are being quizzed on, and I look at the actions that are happening, I think when Yukoners see over the first year all the work that we've done, and then they see the progress--the fruits of that labour--as we move forward as well, I think that they'll see that these ministers have done a fantastic job."
The spring sitting is already set for March 1st.
(Video: part of Premier Silver's opening statement to the media Monday afternoon.)
.@Premier_Silver calls the fall sitting of the #Yukon legislature 'productive'. Says the legislation brought forward were 'changes to make Yukoners lives better'. #ytpoli pic.twitter.com/4cDtQLt6sG

— Tim Kucharuk (@TimKucharuk) November 28, 2017