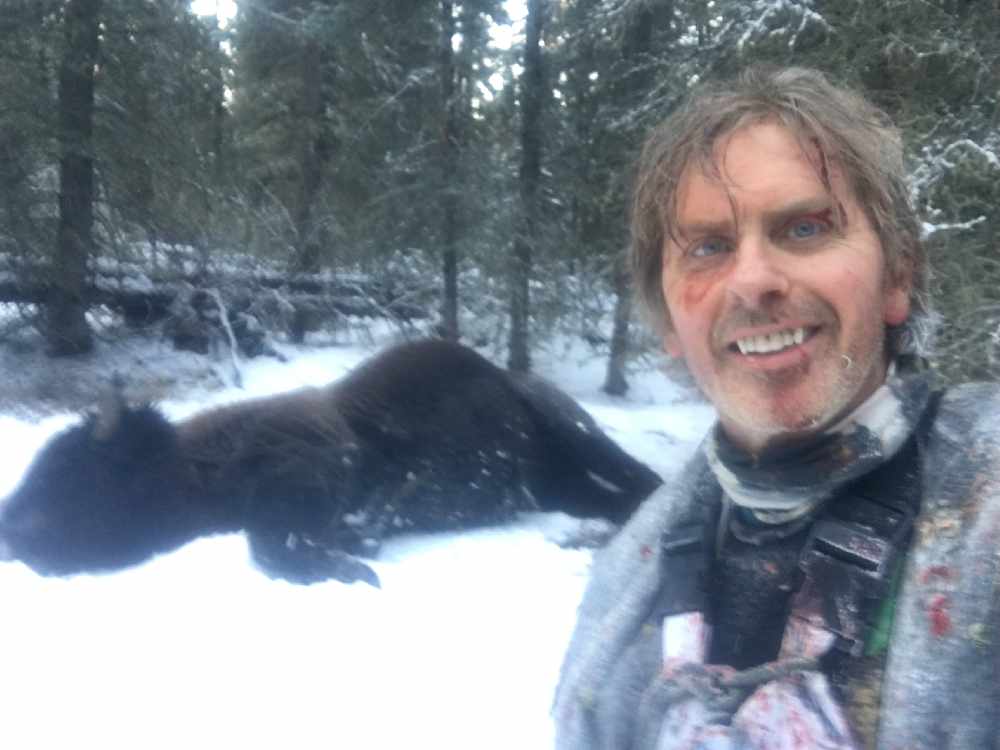 Yukon Hunter Todd Pilgrim standing next to the bison that attacked him (Todd Pilgrim)
Todd Pilgrim says it's not everyday you get head-butted with a bison, and realizes he could have been killed.
A retired Natural Resource Officer with the Yukon Government says he's blessed to be alive after being attacked by a bison early last week.
Todd Pilgrim had never caught a bison before so when he had a clear shot at one, North of Twin Lakes, he took it but the animal wandered off into the woods.
Pilgrim was with his friend and after tracking the animal for an hour and half, he continued on his own and that's when he was caught off guard.
"He ambushed me. I heard a noise and in a split second, he just took me out. All I seen was horns. I just turned to my left and just big horns and a head just took me out. It was amazing, like I said 'Oh my god, what's going on? It was surreal, like if he had to hit me square on, a 1,400 pound animal, I would be dead."
Pilgrim says he was knocked out and when he came to, the bison was grinding him into the ground with its head but Pilgrim held on saying 'you're not going to kill me'.
Eventually, Pilgrim was able to sneak out from under him and find shelter in the trees and after the bison started walking away, Pilgrim grabbed his gun and shot him again.
Pilgrim says it's not everyday you get head-butted by a bison.
You can listen to Pilgrim tell the story himself in this full interview.
WARNING; AUDIO CONTAINS EXPLICIT LANGUAGE THAT MAY NOT BE APPROPRIATE FOR ALL AUDIENCES